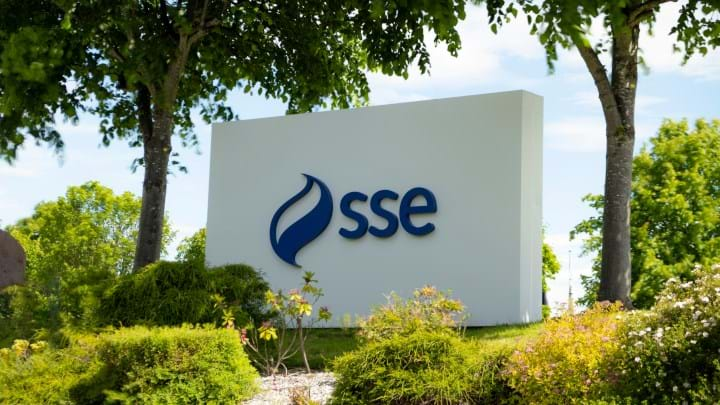 stuart_hatch / Shutterstock.com
ENERGY firm SSE is developing plans to integrate hydrogen production, storage and power generation technologies at a project in the UK's Humber region, in an effort to balance intermittent renewables and boost green energy use.
The project could begin operations by 2025, producing and storing hydrogen at SSE and Equinor's existing Aldbrough gas storage site. SSE is billing the project as a first-of-a-kind integration which would use excess renewable energy from the grid to power a 35 MW electrolyser to produce hydrogen for storage in a salt cavern at the site. At times when generation from solar and wind farms falls short of demand, hydrogen would be released from the cavern and burned in a 100% hydrogen-fired turbine to produce electricity to balance the grid.
SSE has signed a contract with Siemens Energy for it to begin the first phase of the front-end engineering and design for the Aldbrough Hydrogen Pathfinder project. It is also seeking financial support from the UK Government's Net Zero Hydrogen Fund.
Catherine Raw, Managing Director of SSE Thermal, said: "Through the Aldbrough Hydrogen Pathfinder, we intend to bring together production, storage and power generation in one location and showcase how electrolytic hydrogen can provide home-grown security of supply while powering the UK to net zero."
In 2021, SSE and Equinor announced they would develop a 320 GWh hydrogen storage facility at the Aldbrough site, pencilling in operations to begin from 2028. The Aldbrough storage site was commissioned in 2011 and consists of nine underground salt caverns that its owners say are each roughly the size of St. Paul's Cathedral. SSE says in the future its integrated project could help supply heavy industries in the region, providing hydrogen for heat generation.
The UK government is pushing the development of hydrogen alongside renewables and nuclear power to bolster energy security and transition away from fossil fuels. The carbon footprint of hydrogen depends on how it is produced and what feedstock is used.
Most of today's hydrogen production is carbon intensive because it involves steam reforming natural gas and capturing none of the resulting emissions. The greenest method involves electrolysing water using renewable power though it is also the most expensive route costing between US$3-7 per kg of hydrogen compared to less than US$2 for natural gas, the IEA reports.  
Steve Scrimshaw, VP at Siemens Energy UK & Ireland, said: "Storage and re-electrification of low-carbon hydrogen is going to be play a key role in supporting the further deployment of renewable electricity generation, including wind and solar, required to achieve net zero. There is no alternative to the energy transition. We need to act now and by working together we have the technologies and know how to succeed."
Equinor and SSE are also developing plans for a 100% hydrogen fuelled power plant at the Humber's Keadby power plant.