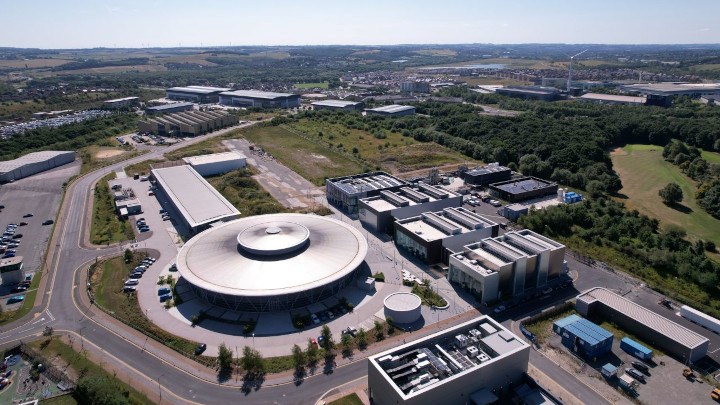 COMMUNITIES in Sheffield and Rotherham are set to benefit from £80m (US$101m) of investment as part of the UK's first Advanced Manufacturing Investment Zone, a scheme that is expected to help attract more than £1.2bn of private funding, while creating an estimated 8,000 new jobs, the UK government said. Glasgow City Region and North East of Scotland have also been announced as Scotland's first Investment Zones. 
Financed primarily by Boeing and its partners, AeroSystems, Loop Technology, and the University of Sheffield Advanced Manufacturing Research Centre (AMRC), the investment also includes funding support from government, industry and the South Yorkshire Mayoral Combined Authority, through the Aerospace Technology Institute (ATI) grant funding programme. 
It will be used to fund a new facility dubbed Compass – Composites at Speed and Scale – which will be built as an extension to the AMRC's Factory 2050, with the aim of advancing composites manufacturing challenges for lighter commercial aircraft, while reducing large component process times from around 40 hours to about four hours. Making passenger jets lighter is seen as one of the major ways to reduce the environmental impact of air travel and help the aviation industry reach net zero, AMRC said. 
The facility will also house Boeing's Isothermic High-Rate Sustainable Structures (IHSS) project – another recipient of the funding. IHSS will centre around automated dry fibre and resin infusion advanced manufacturing methods, aimed at achieving high manufacturing rates while increasing production efficiency. 
Loop Technology will provide its automated equipment for manufacturing large-scale composite parts at a high rate including handling, assembly, and inspection of carbon fibre material. 
Spirit AeroSystems will advance stringer preform fabrication and inspection technologies. It will also be responsible for performing all the part inspections and factory modelling from their facility in Prestwick. 
AMRC said that on the back of the research, Boeing has committed to procuring in excess of £2bn of UK-manufactured goods for export per year to support the production of the company's next civil passenger aircraft — with the potential to create up to 3,000 high-skilled jobs by the mid-2030s.  
Steve Foxley, CEO of the University of Sheffield AMRC, said: "Compass will help to establish South Yorkshire as the leading R&D centre of excellence in the manufacture of composites at speed and at scale, enabling future production capabilities that currently don't exist. This facility, alongside our existing pedigree and the work on hydrogen and sustainable aviation fuels in the wider University of Sheffield, are cornerstones of a future green aerospace cluster in the region."  
A broader scope
The South Yorkshire Investment Zone – the first of 12 new zones built around universities and high-growth industries – will be expanded to incorporate Rotherham town centre and Sheffield city centre with "opportunity sites" across Barnsley and Doncaster. 
The sites are areas where the combined authority will look to support manufacturing by offering to start, scale up or relocate businesses to the region with targeted investments.  
Barnsley Metropolitan Borough Council leader, Sir Stephen Houghton, said: "Although the focus of the project covers Rotherham and Sheffield, the Investment Zone will bring strong benefits to the whole of South Yorkshire. The wider programme will provide us with new opportunities for growth and development in our borough." 
Meanwhile, in a separate announcement, Glasgow City Region and North East of Scotland were named as Scotland's Investment Zones following an agreement between the UK and Scottish governments. The regions, who will benefit from an overall funding envelope of £80m over a five-year period, will now begin developing detailed proposals. 
Alister Jack, the secretary of state for Scotland, said: "This is exciting news for Glasgow and Aberdeen – the establishment of two Investment Zones in these areas will enhance their existing strengths, helping to attract investment, grow our economy and create jobs in priority sectors. This will build upon the great progress already being seen with the Freeports we announced earlier this year in Inverness and Cromarty Firth, and the Firth of Forth."