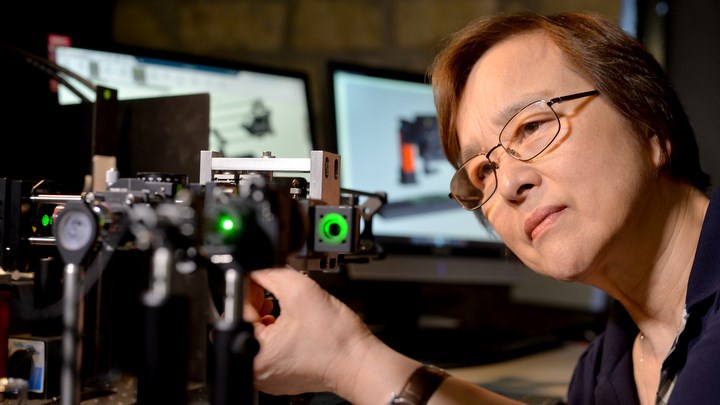 University of Huddersfield
THE University of Huddersfield has signed a memorandum of understanding with Shanghai Jiao Tong University (SJTU) to build a China-UK metrology centre in China.
Greater accuracy and efficiency is important in modern manufacturing so advances in metrology, such as sensors and artificial intelligence control systems, are essential to improve increasingly complex production processes. The University of Huddersfield opened the £40m (US$53m) EPSRC Future Metrology Hub at its centre for precision technologies in 2017 and the hub is unique in the UK.
Delegates from SJTU paid a fact-finding visit to the Future Metrology Hub and met its director Dame Xiangqian (Jane) Jiang. A memorandum of understanding was then signed by the University of Huddersfield's vice-chancellor Bob Cryan and STJU's vice-president Xi LiFeng, with the intention to build a collaborative metrology hub in Shanghai.
The memorandum will encourage future collaboration in scientific research as well as exchange programmes for students and teachers between the two institutions.
"The Future Metrology Hub is a leading research centre in metrology whose expertise is well recognised in academia and industry," said Xi. "SJTU, with its strengths in engineering, is looking forward to complementing research interests and strengths with the University of Huddersfield's Future Metrology Hub to build a world-class metrology centre in Shanghai to serve the manufacturing industry in China and UK."
"The SJTU team share many of our research interests and goals around smart and digital manufacturing and, like us, are committed to turning high quality research into practical industrial applications," said Simon McKenna, the Future Metrology Hub's director of operations. "We talked about a number of opportunities to work together in the future and will be developing these plans over the coming months."