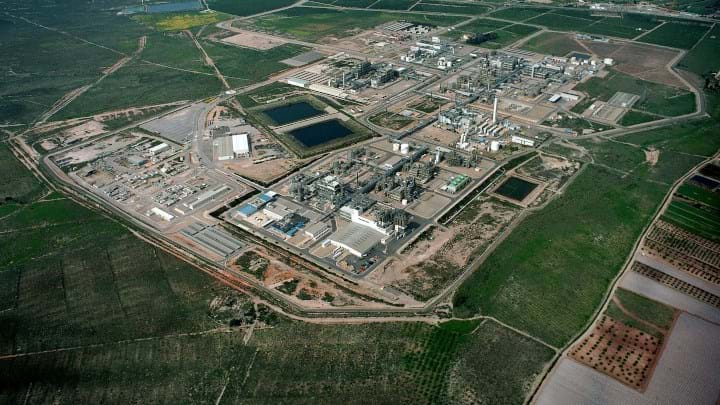 SABIC'S polycarbonate facility in Cartagena, Spain, is set to become the world's first large-scale chemical production site powered fully by renewable energy, the chemicals firm says.
Utility firm Iberdrola will build a 100 MW solar PV facility with 263,000 panels on land owned by SABIC. The plant will cost €70m (US$84m) and is expected to be fully operational in 2024.
Bob Maughon, CTO of SABIC, said the solar plant will reduce emissions by 800,000 t/y and will help its polycarbonate customers in the likes of the automotive and construction sectors respond to increasing demand for more sustainable products.
In its latest sustainability report, SABIC said that last year its indirect emissions from generating the power it uses was equivalent to 20m t of CO2, while those directly from its operations were 39m t.
A major challenge for chemicals firms seeking more sustainable operations is switching away from the fossil resources used as the feedstocks for most of their products. Polycarbonate is typically made by processing naphtha from crude oil, though SABIC announced last year that it will begin producing polycarbonate from second generation bio-based feedstocks at its Bergen op Zoom facility in the Netherlands. It says this production route will reduce the carbon footprint of the polycarbonate leaving the facility by 57%.
The Saudi chemicals firm said it plans to have 4 GW of either wind or solar energy installed for its sites globally by 2025, rising to 12 GW by 2030.