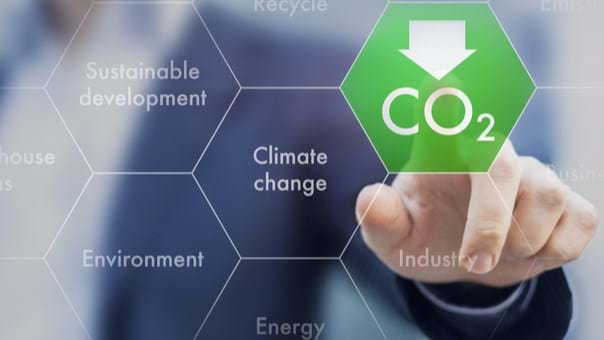 AUSTRALIAN energy company Transborders Energy has signed memorandums of understanding (MoUs)with researchers and oil and gas industry leaders to consider co-developing an Australian offshore carbon dioxide (CO2) capture and storage hub, the deepC Store Project.
The project will involve capturing CO2 from industry in Australia and the Asia-Pacific region and shipping liquid CO2 from capture sites to a floating storage and injection (FSI) hub facility. A CO2 injection well for storage in a subsurface storage complex will be located near the FSI hub.
The MoUs will enable industry and researchers to share information and knowledge related to scoping and seeking funding for a concept study to evaluate the technical, commercial, and economic aspects involved in delivering the project. According to Transborders, all the organisations bring experience and expertise to the project, whether as technical experts, liquid natural gas project investors that could potentially supply CO2, or as prospective investors.
Signatories of the MoUs include: Australian Government research institute Add Energy; Commonwealth Scientific and Industrial Research Organisation (CSIRO), Australia's national science research agency; Japanese transport company Mitsui OSK Lines; energy companies Kyushu Electric Power, Osaka Gas, TechnipFMC; and oil and gas company Tokyo Gas Australia.
The project is aligned with Australia's first Low Emissions Technology Statement (LETS), through which the nation took a step in addressing how to reduce emissions in a way that supports economic growth. LETS identified CCS as one of five priority technologies and economic stretch goals to reduce emissions from energy, transport, agriculture, and heavy industry.
Jack Sato, Chairman of Transborders Energy, said: "The execution of the MoUs is a significant milestone towards developing an offshore multi-user CCS infrastructure for safely capturing, transporting and storing CO2 from LNG plants and other industrial plants in Northern Australia and Asia-Pacific regions. 
"This milestone also demonstrates industry's willingness to collaborate and accelerate the decarbonisation of the Australian oil and gas industry, and to contribute to Australia's climate goals."