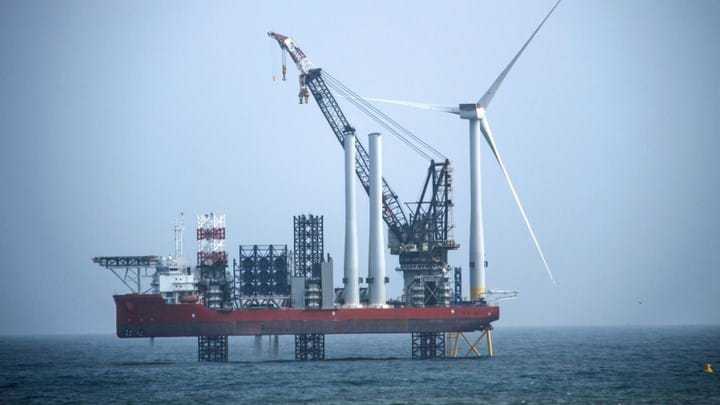 A REPORT published by the Scottish Government, has recommended areas for research collaboration between French and Scottish organisations working in floating wind and hydrogen.
According to the report, floating wind – ie floating offshore wind turbines – and hydrogen technologies are integral to evolving energy decarbonisation strategies in both France and Scotland, due to shared geographical characteristics and energy system contexts. This suggests opportunities for growth, as well as Franco-Scottish collaboration in these sectors.
The study aimed to review opportunities for France and Scotland to deliver collaborative innovation in wind and hydrogen. It identifies development challenges that need to be overcome to help achieve widespread deployment.
Challenges highlighted in floating wind include the need for suitably-developed port infrastructure and solutions for conducting maintenance on deployed turbines. According to the report, these both rely on expertise and capabilities that are underdeveloped because the industry is just emerging.
Skills shortage is also an issue in the hydrogen sector, constraining the value chain from development, through manufacture and deployment, into maintenance.
Further challenges emerge when considering integrating the technologies. Hydrogen is seen as a key technology for storing and transporting energy produced from renewable sources in remote locations, and adopting it across the energy system could help reduce the impact of renewable intermittency.
The report notes that it is unclear whether hydrogen production facilities would be on- or offshore powered by floating wind. However, in the case that hydrogen were to be produced in the vicinity of floating wind farms to reduce reliance on electricity transmission infrastructure, transport methods to get hydrogen back to shore safely would be needed.
Currently fresh, purified water is required for electrolysis, and outstanding research is needed to guarantee freshwater availability for offshore hydrogen production. A solution to this could be using seawater in specifically-designed saline electrolysers, but further work is needed in this area.
Work would also be needed to develop storage and transport systems or procedures in this scenario. Challenges would also be presented when attempting to integrate floating wind and hydrogen production and handling systems.
Having hydrogen offshore would also present the need to identify the most appropriate markets and applications for hydrogen, which the report says is an important element for a would-be developer of integrated floating wind and hydrogen projects.
While solutions to these challenges are beyond the report's scope, the policy and innovation landscapes it explores underpin efforts to move the sectors forward in France and Scotland.
Additionally, drawing on reflections from stakeholders, the report makes recommendations to the Scottish Government to promote Franco-Scottish collaboration. The research conducted for the report was supported by direct engagement with supply chain stakeholders in both countries, including technology providers, infrastructure operators, project developers, policy makers, academics and enterprise agencies.
The recommendations made include: targeting engagement at regional levels in France; encouraging research collaboration through network building; developing a research, test, and demonstration platform specifically targeting projects showcasing integration of floating wind and hydrogen systems to draw on a broad range of complementary experience in France and Scotland; and instilling focus on "just transition" and skills development in these initiatives.
The report states that adopting these recommendations could ensure that Scottish supply chain organisations can take advantage of the opportunities presented in these sectors.
Hakim Mouslim, CEO of report partner Innosea, commented: The findings of this project represent a turning point in unlocking opportunity ahead in the floating wind and hydrogen value chains of our two countries, in particular regarding innovation activities and de-risking supply chain for the integration of these technologies.
"This in turn, lays the initial foundations of a roadmap for collaborative innovation of floating wind power for green hydrogen production, that is both scalable and competitive – potentially a game-changer in our race to net zero."
Michael Matheson, Cabinet Secretary for Net Zero, Energy and Transport, said: "Scotland has some of the best wind resource in the world, and floating offshore wind will play an important role in supporting our just transition to becoming a net zero economy by 2045 – not just for its contribution to clean electricity generation, but as a key driver of the developing hydrogen economy in Scotland.
"We will continue to maximise opportunities in new innovations and emerging technologies, including in the integration of these two important sectors, which is why I am pleased to see the outcome of this collaborative project and its recommendations. Strong international partnerships will be critical to developing Scotland's hydrogen economy and delivering our net zero objectives. I look forward to further collaboration between France and Scotland in the continued development of this work."
The report was delivered by a partnership between European Marine Energy Centre (EMEC), Innosea, and The Renewable Consulting Group (RCG).