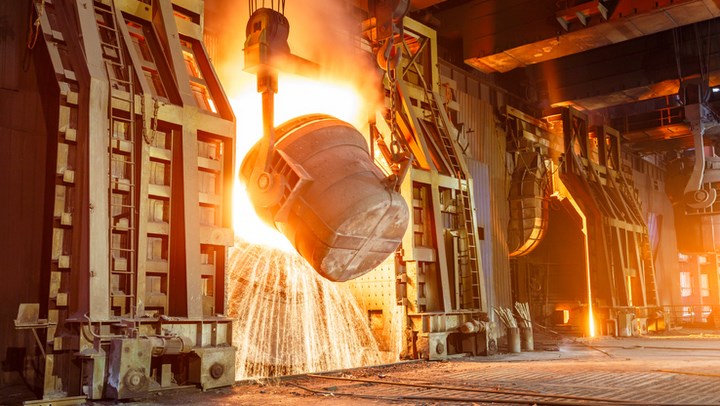 A EUROPEAN project is researching how to use the carbon dioxide produced during steelmaking to make methane and methanol.
The project, known as i3upgrade, is led by researchers at Friedrich-Alexander-Universität Erlangen-Nürnberg (FAU) and other partners include voestalpine Stahl and AirLiquide. The aim of the project is to research the best methods for reducing the CO2 that is produced as a byproduct during steel production.
By combining the blast furnace gases with hydrogen that has been produced from renewable energy, the researchers plan to produce methane and methanol. Natural gas is an important energy source for steelworks and by synthesising methane they can provide their own power and use some CO2 emissions at the same time. It is not yet known how much CO2 can be saved with the new process.
The researchers are also investigating a new concept for a reactor that would utilise the heat produced during methanation. Incorporating heat pipes into the reactor would allow the heat to be used for gasification or other downstream processes. The improved heat dissipation would also cut costs and complexity compared to traditional methanation where the temperature has to be gradually lowered during several steps.
The project has been awarded €3.3m (US$3.75m) in funding from the EU and European Research Fund for Coal and will be completed by November 2021.