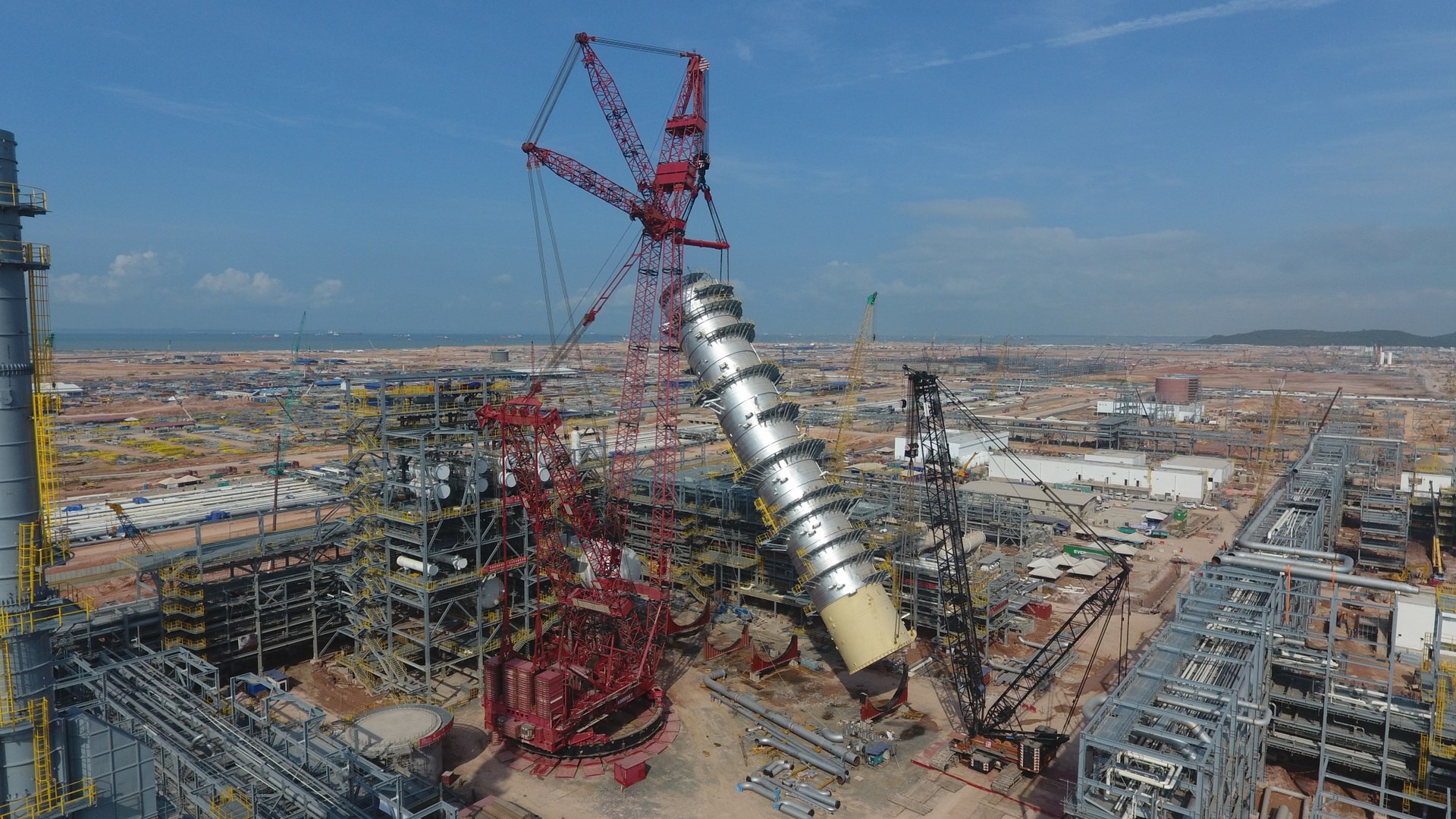 PETRONAS has released photos showing the installation of a record-breaking crude distillation column at the US$27bn refinery and petrochemical complex it is building in Johor, Malaysia.
The mega-structure was successfully installed on 10 June and as a result of its sheer magnitude has earned an entry in the Malaysia Book of Records for biggest crude distillation column. It stands 66 m high – three stories taller than the Leaning Tower of Pisa – spans almost 10 m wide and weighs 1,300 t.
Colin Wong Hee Huing, CEO of PETRONAS Refinery and Petrochemical Corporation, who spoke after witnessing the installation at the company's Pengerang Integrated Complex, commended efforts to ensure the work was carried out safely and efficiently.
"From fabrication to the installation, the Column 1110-C-001 has posed major challenges. However despite the scale and the complexity of the fabrication, the team has managed to resolve issues and successfully install [it]" he said.
The column was designed by Sinopec Engineering and fabricated by KNM Process Systems. Once operational, the unit will process up to 300,000 bbl/d of crude oil. PETRONAS has released a statement saying the project is 70% complete as of June and is scheduled for start-up in Q1 2019.
In this month's The Chemical Engineer, PETRONAS technical authority Zainab Bt Kayat and colleagues discuss the challenges of managing the mega-project, which when completed will collectively produce 7.3m t/y of chemicals.
This week, US contractor Fluor revealed that it has been awarded an engineering, procurement and construction management contract for the project's 250,000 t/y isononanol facility.