PETROFAC has been awarded a contract for engineering and project support for Pale Blue Dot Energy's Acorn project, which aims to develop full-chain carbon capture and storage (CCS) in North East Scotland, UK.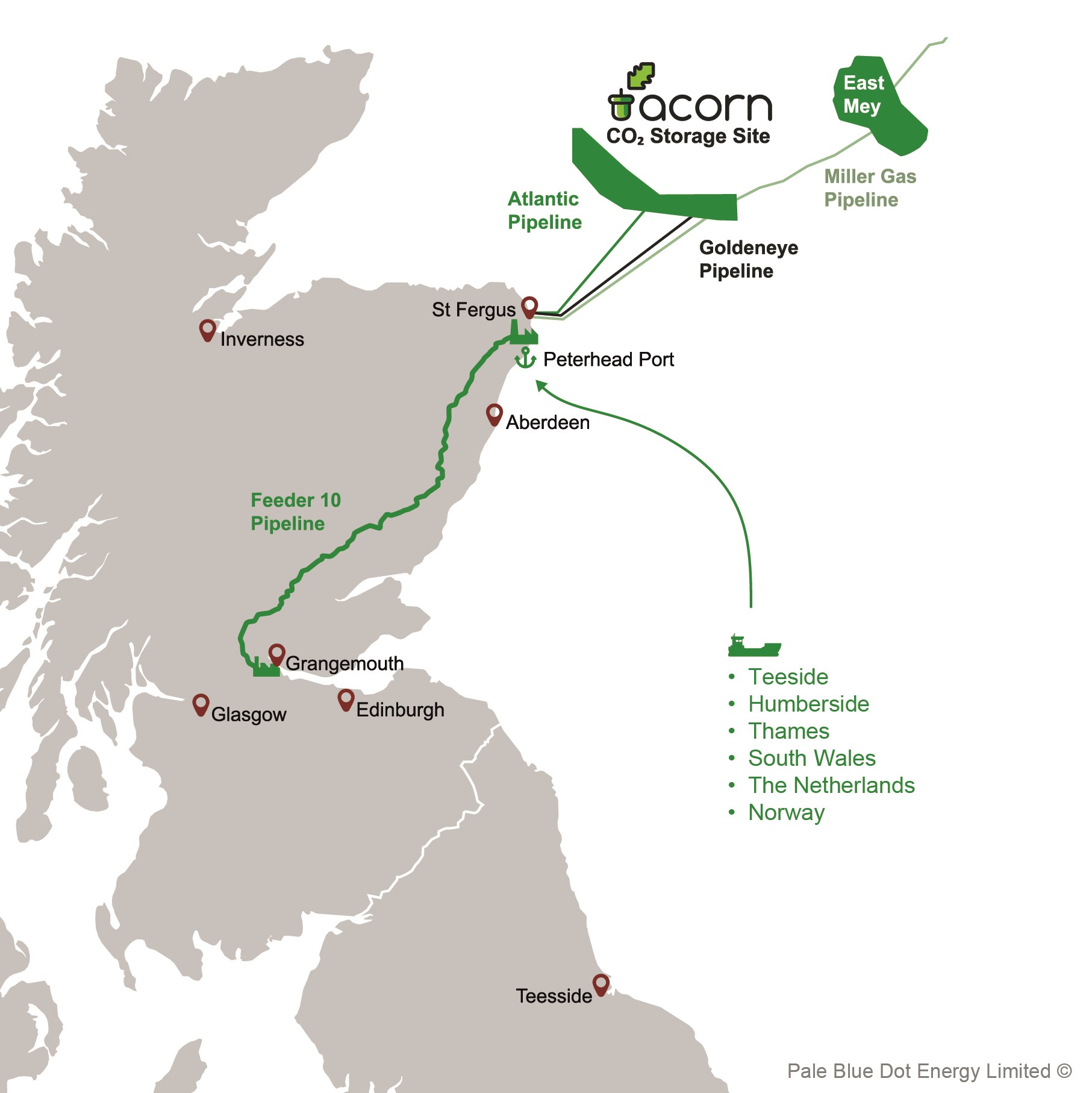 The Acorn project consists of CCS and hydrogen elements. The CCS aspect, which will sequester captured carbon dioxide (CO2) in a depleted oilfield, is expected to provide infrastructure essential for meeting Scottish and UK net zero targets. The hydrogen element will reform natural gas from the North Sea into clean hydrogen, with CO2 emissions being mitigated by CCS infrastructure. Hydrogen is receiving widescale attention as an alternative energy carrier. The hydrogen produced by Acorn could be used in transport applications and in the gas grid to decarbonise heating.
Under the Engineering and Project Management Office support contract, Petrofac's Engineering and Production Services (EPS) business will provide project management systems and technical support during front end engineering design of Acorn CCS and concept select for Acorn Hydrogen. Both parts of the development are planned at the St Fergus gas terminal near Peterhead, Aberdeenshire, UK.
John Pearson, COO of EPS at Petrofac, said: "The Acorn project represents an exciting shift in the North East's energy dynamic and an important catalyst for sustainable energy growth generally."
He added that the contact will allow Petrofac to deploy its engineering and project management skills, alongside its proven systems and technologies, to support Pale Blue Dot Energy and its landmark project.
Ian Phillips, Project Director of Acorn, said: "Pale Blue Dot is pleased to be in a position to appoint Petrofac – a partner with much of its history rooted in Aberdeenshire – to support the next critical phase of the Acorn project. Petrofac's appointment represents another key milestone for Acorn, which is on track to establish critical low-carbon energy and CCS infrastructure in the mid-2020s."
According to chemical engineer Tom Baxter, Acorn is the UK's most advanced CCS scheme. It was previously reported that using funding received from the UK Government, European Union, and industry the Acorn project is progressing with detailed engineering of a CCS plant at the St Fergus gas terminal.
In February, Pale Blue Dot Energy was awarded £2.7m (US$3.4m) by the UK Government in the second phase of a hydrogen supply competition. The company said it would use the award to support 13 months of engineering studies to progress technical and commercial plans for the Acorn Hydrogen project.