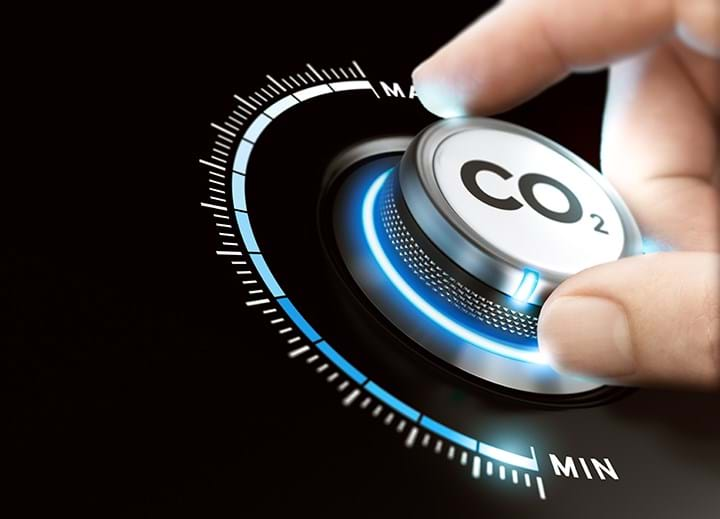 PHILLIPS 66, Uniper, and Vitol have signed a memorandum of understanding (MoU) to develop Humber Zero, a decarbonisation project that will initially remove 8m t/y of carbon dioxide (CO2), with the potential to increase to 30m t/y. The project is part of efforts to transform the Humber region into the world's first net-zero carbon industrial cluster by 2040.
The Humber region is an industrial hub with an economy worth £18m (US$22.4m) and one-tenth of the jobs in the area are associated with heavy industry. Additionally, it is home to one-third of the UK's refinery capacity, producing just over 22m t/y out of a total of 61m t/y in 2015. According to the partnership, the scale of industry in the region makes it a critical partner in the UK Government's ambition to achieve a net zero economy by 2050.
The project will decarbonise Total's Lindsay refinery and the Phillips 66-owned Humber refinery, as well as Vitol's VPI Immingham, a combined heat and power plant which generates 1,240 MW (about 2.5% of peak UK demand) of electricity and up to 930 t/h of steam for use by nearby refineries. According to the partners, decarbonising these facilities is the most effective way to rapidly reduce the region's industrial emissions. The Humber refinery produces 700,000 t/y of petroleum coke and 14m L/d of petrol, and the Lindsay refinery produces 7m t/y of products including petrol, diesel, fuel oil and aviation fuels.
Post carbon capture at two of VPI Immingham's three generators and selected units at the Lindsay and Humber refineries will be combined with the development of a hydrogen hub producing blue and green hydrogen to serve the third generator and local industry.
Blue hydrogen is produced using natural gas and decarbonised using carbon capture to enable CO2 reuse or storage. Green hydrogen is produced via electrolysis using renewable electricity to split water into hydrogen and oxygen. At the current stage of the MoU, partners will propose blue and green hydrogen project scale for government support of 800 MW and 100 MW, respectively.
Mike Lockett, UK Country Chairman at Uniper, said: "Hydrogen will play a significant role in meeting the Net Zero ambition, and Humber Zero is an ideally-located project for developing large-scale hydrogen production in the UK."
In addition to delivering immediate CO2 reductions to the region, Humber Zero's coastal location will also enable efficient offtake of CO2 into depleted offshore oil and gas fields and offers access to offshore wind developments for electrolysis. René Schoof, Head of Hydrogen at Uniper, noted the proximity to offshore infrastructure for natural gas supply as another factor that also allows the project to offer a great "decarbonisation package".
The project could decarbonise other facilities through a planned Humber pipeline route. Additionally, its proximity to Immingham's deep-water port could enable the creation of a CO2 export industry and allow decarbonisation of a major UK port.
The project is expected to be operational at 8m t/y by the mid-2020s. It could achieve 30m t/y decarbonisation by connecting all major emitters in the region, including Drax, British Steel, and Keadby. This would likely happen in the 2030s.
Wood, Imperial College London, and the University of Sheffield are supporting the project in its current stage, pre-FEED (Front-End Engineering Design). Wood is delivering the concept selection and early design for the project. It is part of the UK's Industrial Strategy Challenge Fund (ISCF) competition in support of delivering 2050 Net Zero objectives. ISCF invests in research and businesses to help address the biggest industrial and societal challenges today.
The Humber Zero partners have planned a second stage which progresses the project into FEED in 2021 as part of a wider deployment project, the Humber Industrial Decarbonisation Deployment Project (Humber DP).
Jonathan Briggs, Project Director for Humber Zero, said: "Humber Zero delivers a world-scale decarbonisation project built around one of the UK's most efficient generating assets and an industrial hub in Immingham. It can establish the foundation for a gateway to decarbonise the wider Humber, bringing new industries, sectors and jobs to the region."
According to Wood, Humber Zero will form a significant element of the UK's industrial decarbonisation strategy, making up one-third of the Humberside industrial cluster.
Humber Zero is fully aligned with Humber DP, a wider consortium of energy and industrial companies that have developed a joint plan to develop a decarbonised industrial cluster in the Humber. The consortium plans to make the region the world's first net zero carbon industrial cluster by 2040. A formal agreement to support the project was announced earlier this year.
Humber DP has been successful in the phase one application stage for ISCF funding and will be applying for phase two funding. Winners of phase one funding round will compete for up to £131m in phase two of the competition. Humber DP was one of several groups in the competition that received funding from the UK Government.
Companies involved in Humber DP include some of the largest businesses operating in the Humber region: Associated British Ports; Centrica Storage; Drax; Equinor; National Grid Ventures; Phillips 66; px Group; SSE Thermal; Saltend Cogeneration Company; VPI-Immingham; and Uniper.
Last year, Drax, Equinor, and National Grid Ventures founded a project to investigate construction of a large-scale CCUS network and hydrogen production facility in the Humber region, aiming to aiming to create net-zero carbon cluster. Supporters include Humber Local Enterprise Partnership and CATCH UK.
According to report by the UK's Department for Business, Energy & Industrial Strategy, industrial centres in Scotland, South Wales, Humberside, Merseyside, and Teesside recognise that CCUS is central to their long-term competitiveness.
The UK CCC's report, Net Zero, found that development of CCUS and hydrogen technology in regional industrial clusters is essential if the UK is to achieve a net-zero carbon economy by 2050.