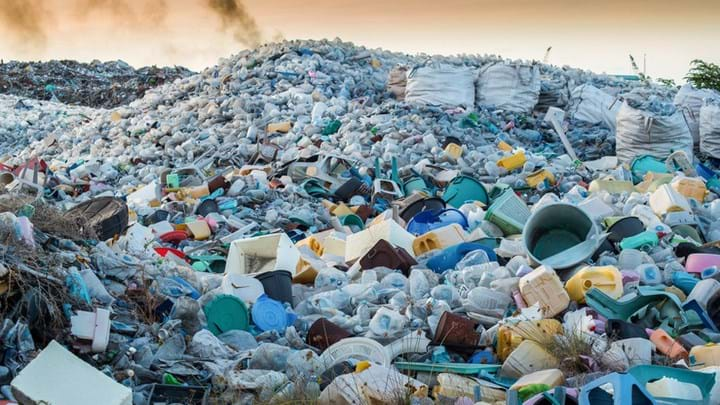 PACKAGING company Sealed Air has announced a partnership with advanced recycling technology company Plastic Energy that aims to accelerate the development of technology to eliminate plastic waste. Additionally, Sealed Air has invested US$2.5m in Plastic Energy's parent company, Plastic Energy Global.
Plastic waste is a global issue, with more than 300m t/y of waste being produced. According to a 2017 paper, of about 6.3bn t of plastic waste generated as of 2015, only around 9% had been recycled. The majority of waste is either landfilled, incinerated, or ends up in the environment.
Plastic Energy's technology can be used to divert waste plastic away from landfills, with the goal of processing 300,000 t of plastic by 2025. The company converts post-consumer plastic waste into new recycled oil which can be used as a new resource that can create essential packaging, including protective packaging for food.
As part of the partnership, Plastic Energy will accept Sealed Air scrap to use as feedstock, furthering Sealed Air's efforts to access recycled resins to meets its 2025 sustainability pledge. In 2018, the company announced a sustainability and plastics commitment, pledging to design and advance packaging solutions that are 100% recyclable or reusable by 2025. Sealed Air sells packaging for food, consumer and industrial products, and for medical use, including polyethylene foams and flexible films.
The recycling technology company will also work to alter its process to accept a greater amount of Sealed Air products. Meanwhile, Sealed Air will work to develop products that are more compatible with Plastic Energy's process.
The collaboration between Sealed Air and Plastic Energy will help to eliminate plastic waste, support complementary approaches to recycling, and enable Sealed Air customers to incorporate recycled plastics into their packaging. The companies intend to demonstrate the commercial and technical viability of circular loops for flexible plastic packaging.
Sealed Air said: "We will combine our expertise in plastics, packaging design and recycling technology with our supply chain collaborators, to demonstrate beneficial outcomes that meet economic, environmental and societal needs.  We intend to play a leadership role in this space and as we work to solve this critical challenge, we will communicate outcomes with others."
Sealed Air's sustainability pledge includes a commitment to leading collaborations with global partners to increase recycling and reuse rates, which aligns with its investment in Plastic Energy.
---
Correction
This article was edited on 28 September to correct the amount of plastic waste from "9bn t" to "about 6.3bn t", and to credit the original source of the data.