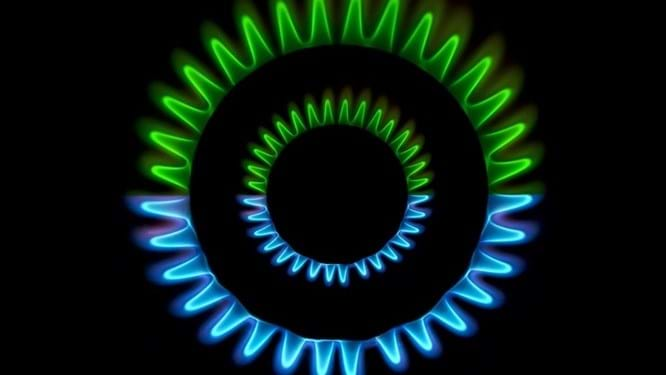 NATIONAL Grid is partnering with gas distribution companies, safety organisations, and academia, to build a first-of-its-kind offline hydrogen test facility in the UK. The facility is expected to help understand how hydrogen gas could be used in future to heat homes and deliver green energy to industry.
As part of the £10m (US$13.4m) FutureGrid project, the test facility will be built using a range of decommissioned assets to create a network that is representative of the National Transmission System (NTS). Hydrogen blends of up to 100% will be tested to help understand the impact of different concentrations on network operations and any potential impact on the assets.
The results will validate the NTS' ability to carry hydrogen and indicate where further work or modifications to existing approaches will be needed to enable the transport of hydrogen. The test facility will remain separate from the main NTS, allowing testing to take place in a controlled environment, with no risk to the safety and reliability of the existing gas transmission network.
DNV GL will build the facility and conduct testing, with technical assurance support from HSE's Service Division.
Partnership with gas distribution company Northern Gas Networks (NGN) allows the project to link with the H21 hydrogen programme, a collaboration between all UK gas and transmission networks, now in its second phase. H21 is working to demonstrate how the existing gas distribution network can be repurposed to safely carry 100% hydrogen to heat homes and businesses. NGN owns the H21 distribution rig currently under construction at the Spadeadam, Cumbria site.
Gas distribution company Fluxys Belgium is contributing hydrogen research to ensure a collaborative approach internationally. Academic partnerships with the UK's Durham University and University of Edinburgh will ensure learning from FutureGrid and hydrogen prepares future UK talent for the net zero challenge.
The facility will be built at an existing site belonging to DNV GL located in Spadeadam.

The partners have submitted a bid to Ofgem's Network Innovation Competition to allow the facility to be built. Ofgem's competition requires that networks contribute 10% of the funding request, with the other 90% being awarded by Ofgem if the project is approved.
If the funding is awarded, the project partners aim to begin construction in 2021 with testing expected to begin in 2022. In addition to the requested funding, project partners are providing in-kind contributions, including DNV GL, Fluxys, and Durham University.
FutureGrid offers the opportunity to add a representative transmission network alongside the representative distribution network that H21 Phase 2 NIC is currently constructing. Part of a larger hydrogen programme, H21 NIC Phase 2 is a project which will investigate whether day-to-day procedures undertaken on the gas network can still be carried out safely to allow a safe network to be maintained. Joint tests with H21 are not planned in the current phase of FutureGrid, but opportunities are being explored in parallel to use both facilities to conduct further necessary research and development.
Tim Harwood, H21 Project Director and Head Programme Management at NGN, said that by "adding transmission assets, we can then demonstrate a full beach-to-meter scenario, showing how the gas industry can collaborate together in a hydrogen future". Beach-to-meter refers to the end-to-end process of natural gas production, from extracting natural gas offshore (beach) or importing it, through to delivery to consumers' homes (through to their gas meters). 
Anthony Green, Project Director for Hydrogen at National Grid, said: "If we truly want to reach a net zero decarbonised future, we need to replace methane with green alternatives like hydrogen. Sectors such as heat are difficult to decarbonise, and the importance of the gas networks to the UK's current energy supply means trial projects like this are crucial if we are to deliver low carbon energy, reliably and safely to all consumers."
Thierry Bottequin, Engineering Manager at Fluxys Belgium, said: "This is an important step in investigating the conversion possibilities of our infrastructure for the transmission of hydrogen-natural gas blends and hydrogen. We believe that the multiphase scope of the project perfectly complements our own research to document the reliability, safety and integrity of the existing gas infrastructure when used to transport hydrogen."
According to National Grid, 85% of homes and 40% of the UK's power are currently supplied by gas. However, as the UK works to become the world's first net zero economy by 2050 the gas sector needs to demonstrate a viable pathway for decarbonisation. The H21 programme is a collaboration between all UK gas and transmission networks, now in its second phase.
Tim Hardwood provided an update on the H21 programme earlier this year. Hydrogen is receiving widescale attention as an alternative energy carrier.