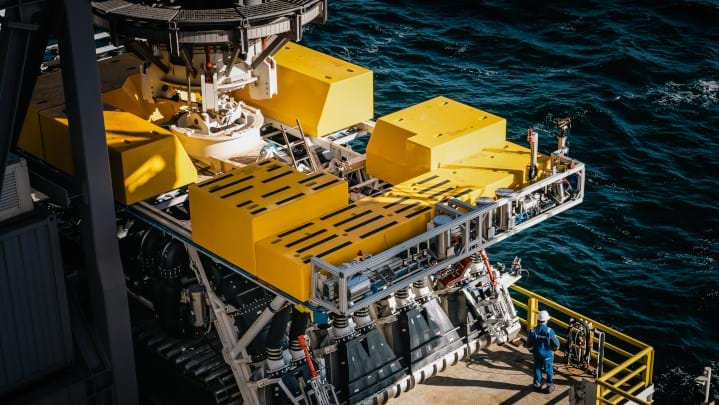 TMC the metals company Inc.
NORI slurry spill reignites debate into deep-sea mining, an industry that is still 'a long way off' a set of draft regulations
NAURA OCEAN RESOURCES (NORI), the company which sparked debate over deep sea mining in 2021, has been investigated by the International Seabed Authority (ISA) after causing a slurry spill in the Pacific last year. According to ISA, the incident, which was reported as "not causing serious harm to the marine environment" was a result of the company failing to follow its own risk management rules, and having project crew that were not prepared or trained to manage the risk.
NORI, a subsidiary of Canadian company The Metals Company, formerly DeepGreen Metals, is also sponsored by the government of the Republic of Nauru, a tiny island country in Micronesia, northeast of Australia.
NORI already holds a 15-year contract for exploration for polymetallic nodules in the eastern Clarion Clipperton Zone (CCZ), a 4.5m km2 abyssal plain stretching between Hawaii and Mexico known for ocean floor potato-sized rocks containing cobalt, nickel, manganese, and copper.
The firm became the centre of attention in 2021 when it notified ISA, a UN-mandated body set up to govern seabed activities, that it planned to commence deep-sea mining within two years – an option available to all member states of the authority.
As part of its planned mining activities, NORI carried out a test of its polymetallic nodule collector system components in its contract area between 10 September and 15 November 2022. In the inspection report produced following the test, ISA noted that around 3,200 t of nodules were collected with an average size of approximately 3 cm across.