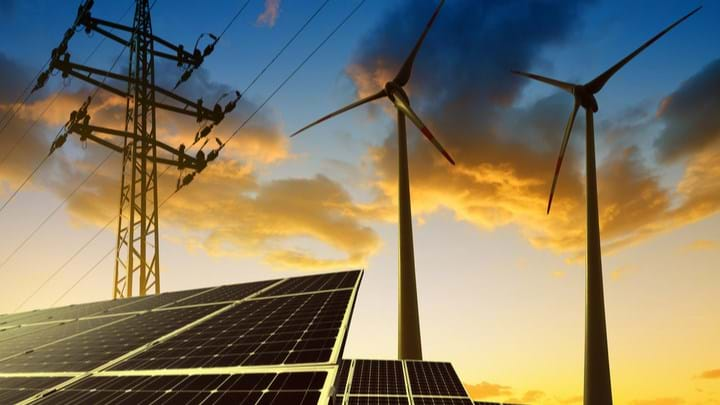 THE UK'S energy regulator Ofgem has set out proposals to establish a "more decentralised, decarbonised, and dynamic energy system" as part of a wider reform agenda to promote more flexible and efficient use of energy across the country. 
According to the National Grid, around 600 projects with a combined capacity of 176 GW are in the queue for connectivity in England and Wales, against 64 GW of connected capacity. Currently those queuing have at least a ten year wait, if not longer, and despite its length, "the queue continues to grow at an unparalleled pace," the National Grid said. 
This lengthy wait is threatening investment and net zero ambitions warn renewable energy and battery storage site developers. But while these sectors have boomed in recent years as the need for sustainable energy sources grows, the grid infrastructure to support this massive expansion in renewables, has not. 
Ofgem is responsible for dictating how much money networks can spend on infrastructure, and in a bid to overhaul the system, it has launched two related consultations: one to create a stronger, clearer allocation of local responsibility, and a second calling for input on the future of distributed flexibility. 
"We need a radical rethink of the energy system, markets and grid to establish a net zero power system by 2035 and net zero economy by 2050," said Akshay Kaul, interim director of infrastructure and security of supply at Ofgem.  
Decentralising governance arrangements to sub-national level is one reform Ofgem sees as key to enabling this much-needed transformation.  
"We are considering new independent regional energy system planners to ensure plans are cohesive, coherent and clear to all," Kaul said. 
With electricity consumption expected to increase by approximately 50% by 2036, introducing local smart energy systems will ensure consumers have flexible, and clean energy generation right down to "street-by-street, town-by-town, home-by-home level," Kaul added. "The role of local communities will be critical." 
Decentralising energy systems also paves the way for renewables to get a foot-hold on the grid.
"Currently, energy markets are complicated, fragmented, and difficult to navigate, making it difficult for small assets like electric vehicles and heat pumps to join in, and putting off potential sellers and investors," Ofgem said.  
One of the measures Ofgem is considering to increase flexibility in the market is to create a common 'digital energy infrastructure'. This will allow more communities, businesses and organisations to buy and sell surplus renewable electricity and services when and where they need it. 
"A single digital platform will allow users to access multiple markets transparently and simply. The more energy consumers can help and participate, and be rewarded for doing so, the more renewable energy we can successfully accommodate and the more secure our energy supplies," Ofgem said. 
New public body
To deliver these changes, Ofgem, alongside government, is creating a new public body known as the 'Future System Operator' or FSO. FSO will be founded on the existing capabilities of the Electricity System Operator (ESO), and, where appropriate, National Grid Gas (NGG) but will be fully independent. 
It will be responsible for planning and optimising both the electricity and gas networks, and other emerging markets such as carbon capture, usage and storage, as well as offshore wind networks.  
The FSO could be established by or in 2024, depending on the legislative timelines required to create the new public corporation. 
Jonathan Brearley, CEO of Ofgem said: "A fully independent system operator will help to transform Great Britain's energy system and cut customers' energy bills. Critically, the FSO will ensure that we will build a smart, efficient and flexible system that will mean that Britain moves to a secure low carbon and low-cost system."