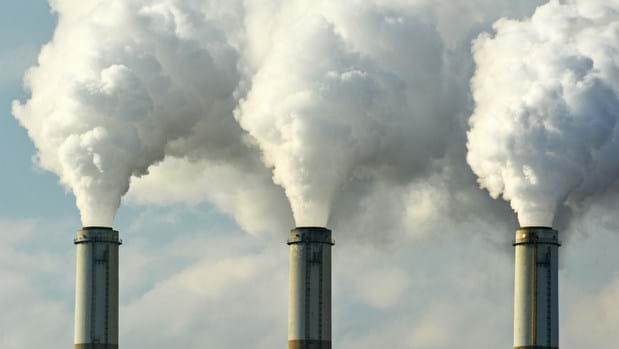 THE North Sea Transition Authority (NSTA) has set up a dedicated carbon transportation and storage team in response to the rapid growth of the UK's carbon capture and storage (CCS) industry, and a need to reach net zero by 2050. 
The news comes as NSTA considers applications for its first ever CCS licensing round, which it launched last June, helping to facilitate CCS projects that the UK Climate Change Committee says are vital to net zero targets. 
During the three-month licensing round, 26 bids from 19 companies were submitted for potential projects located around the UK, including off the coast of Aberdeen, Teesside, Liverpool and Lincolnshire.  These locations hold sites such as saline aquifers and depleted oil and gas fields that could be used for carbon storage.    
NSTA is now evaluating those bids and licences will be awarded in the coming weeks. Successful applicants will also need to obtain a lease from the Crown Estate or Crown Estate Scotland, depending on location, before the project can move ahead. The Crown Estate is responsible for leasing the seabed around the UK. 
The new dedicated team will oversee the delivery of these offshore carbon transportation and storage developments.  
Headed by Alistair Macfarlane, NSTA Area Manager, the team of experienced reservoir engineers and geoscientists will work with operators on their development plans, and throughout their work programmes to ensure projects are operating as per the conditions of their storage permit. NSTA said that the differing sizes and scale of each project means they will progress at different speeds, but the first injection of CO2 could come 4–6 years after a licence is awarded. 
NSTA adds that the amount of CO2 these facilities could store is currently unknown, but coupled with the six carbon storage licences already in use on the UK Continental Shelf, they offer the potential to make a significant contribution to decarbonisation of the UK.  
The licences, awarded direct by NSTA, are currently held by Equinor, BP, and Northern Endurance Partnership (NEP), and they have the potential to allow the storage of up to 23m t/y of CO2. NEP, which includes Equinor, BP, National Grid, Shell, and Total, is part of the East Coast Cluster scheme – a partnership intended to provide the common infrastructure needed to transport CO2 from industry in the Humber and Teesside to secure offshore storage in the North Sea. 
This initial licensing round is likely to be the first of many as up to 100 CO2 stores could be needed for the UK to reach its target of capturing 20-30m t/y of CO2 by 2030. 
"The importance of carbon capture and storage as part of the energy transition and helping the UK to meet net zero cannot be overestimated," Macfarlane said. "I am very excited to be heading this team and building a centre of excellence to deliver the regulatory role the NSTA has as efficiently and smoothly as possible, to support this growing industry which can play a crucial role in supporting the move towards net zero and providing skilled jobs."