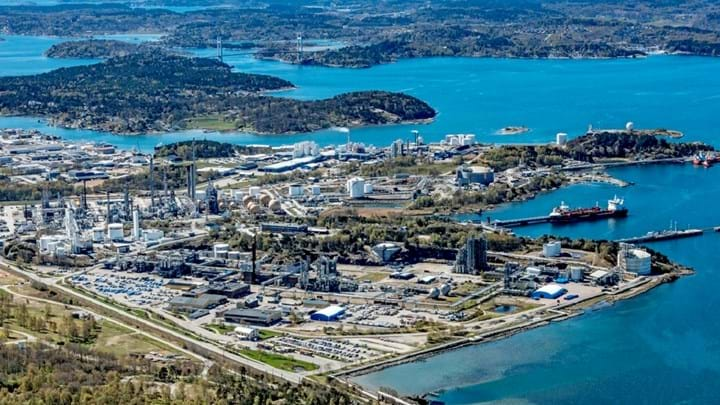 Nouryon
NOURYON has produced the first ethylene amines products at its demonstration plant in Stenungsund, Sweden, which uses a new environmentally friendly process.   
Nouryon has two ethylene amine production plants, one in Stenungsund, Sweden, and the other in Ningbo, China. Construction began last year of a demonstration plant at the Swedish site to test a new patented technology that reduces the consumption of raw materials, eliminates almost all waste, and improves the environmental performance and cost compared to conventional processes. It has now produced the first ethylene amines products at the demonstration plant.
The plant produces ethylene amines and their derivatives from ethylene oxide rather than the conventional routes of either the reductive amination of monoethanolamine or reacting ethylene dichloride with ammonia. Ethylene amines are building blocks for products such as chelating agents, detergents, paints, adhesives, and pharmaceuticals.
"The ability to extend our EO-based ethylene amines portfolio to selectively produce compounds including diethylenetriamine (DETA), triethylenetetramine (TETA) and other higher amines is a major opportunity, and we are excited about this breakthrough," said Joppe Smit, General Manager Ethylene Amines at Nouryon.
"We strongly believe that this technology has the potential to become a game-changer in the industry," said Nouryon CEO Charlie Shaver.
FEED activities for a world-scale manufacturing facility using the new technology are expected to begin by the end of the year.