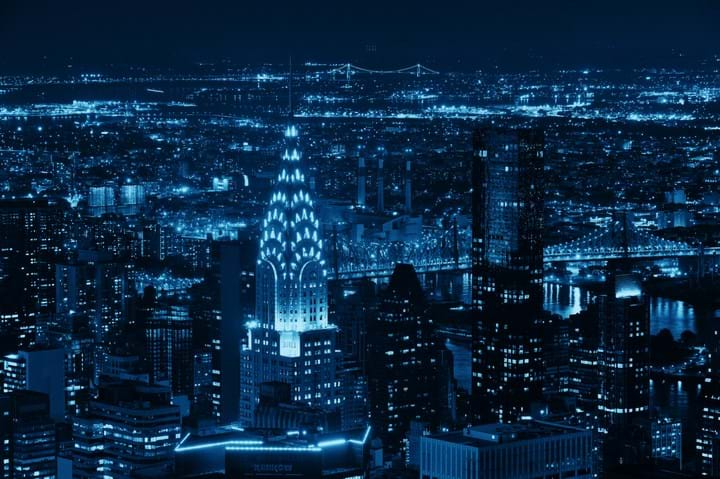 www.shutterstock.com
NEW YORK CITY has filed a lawsuit against five of the world's largest investor-owned fossil fuel companies – BP, Chevron, ConocoPhillips, Exxon Mobil and Shell – for billions of dollars to cover its costs for climate change.
The City has not specified the exact amount of damages it is seeking but says that the money is to cover the costs of the effect of harm already done to the climate as a result of oil and gas use and the damage that will be seen over the coming century. These include rising sea levels, high temperatures, high precipitation and an increased likelihood of more frequent and intense flooding. The City has already set up a US$20bn resiliency programme to mitigate the worst effects of climate change. Works carried out using this initial funding will be the "first step" in preparing the city for climate change, but more will be needed.
In a statement, New York City says that the money demanded by the lawsuit will fund climate resiliency measures to protect residents. This will include physical infrastructure such as coastal defences, upgraded water and sewer systems, and heat mitigation, and public health campaigns, such as to protect residents from the effects of extreme heat.
New York City says that recent documents have proved that major oil firms knew of the dangers of burning fossil fuels in the 1980s, but then "deliberately engaged in a campaign of deception and denial about global warming and its impacts", continuing to profit from the sale of oil and gas and protecting their own assets from the impacts. More than half of the greenhouse gas pollution from fossil fuels has occurred since 1988.
"Today, after a decades-long pattern of deception and denial by fossil fuel companies, New York City is holding them to account. By seeking damages for the investments necessary to protect New Yorkers from the impacts of climate change, and divesting our pension funds from fossil fuel reserves, we are taking the largest action by any city to confront the growing climate crisis and demonstrate the leadership necessary to win this fight against fossil fuels and the damages they've caused," said Daniel Zarrilli, the city's senior director of climate policy and programs and chief resilience officer.
In addition, the trustees of New York City's five pension funds, worth US$189bn, including mayor Bill de Blasio and comptroller Scott Stringer, have announced plans to divest all funds from fossil fuel reserve owners within five years, a total of around US$5bn.
The trustees of each fund will first instruct the Office of the City Comptroller's Bureau of Asset Management (BAM) to analyse the divestments, and will seek legal advice. If favourable, the divestments will be carried out according to a specific schedule to minimise costs.
"New York City is standing up for future generations by becoming the first major US city to divest our pension funds from fossil fuels. At the same time, we're bringing the fight against climate change straight to the fossil fuel companies that knew about its effects and intentionally misled the public to protect their profits. As climate change continues to worsen, it's up to the fossil fuel companies whose greed put us in this position to shoulder the cost of making New York safer and more resilient," said Mayor de Blasio.
Comptroller Stringer added that the financial future of the City's police officers, teachers, firefighters and city workers is linked to the sustainability of the planet, and that the announcement sends a message that "a brighter economy rests on being green".
In a blog post, ExxonMobil vice president of public and government affairs Suzanne McCarron said that the company is committed to tackling climate change and has invested US$8bn since 2000 on energy efficiency and emissions reduction. It also supports the Paris Accord.
"ExxonMobil welcomes any well-meaning and good faith attempt to address the risks of climate change. Reducing greenhouse gas emissions is a global issue and requires global participation and actions. Lawsuits of this kind — filed by trial attorneys against an industry that provides products we all rely upon to power the economy and enable our domestic life – simply do not do that," she said.
Industry bodies have also reacted with dismay. Linda Kelly, senior vice president and general counsel of the National Association of Manufacturers (NAM) called the litigation "misguided" and "politically motivated" and said that it undermined the US manufacturing industry.
"De Blasio is showing where his priorities really are by choosing to make his announcement flanked by controversial environmental activists. Ironically, this attack on energy manufacturers comes at a time that New Yorkers have depended on natural gas and heating oil to carry them through the recent extreme cold," she said. "The mayor's announcement may raise his profile, but it will do nothing to address climate change and ultimately fail."
Climate activists have welcomed the City's announcement. Naomi Klein, a director of environmentalist group 350.org said that it represents a "collective victory for the amazing climate justice movement".
"By suing these five oil majors who knowingly deepened the climate crisis, and simultaneously beginning the process of divesting US$5bn from fossil fuel companies, New York City is taking a game-changing first step in turning the world right side up. And not to overstate the case, but I actually think this could change the world," she added.
New York City is not the first in the US to launch legal action against oil majors. San Francisco, Santa Cruz and Oakland have done the same.