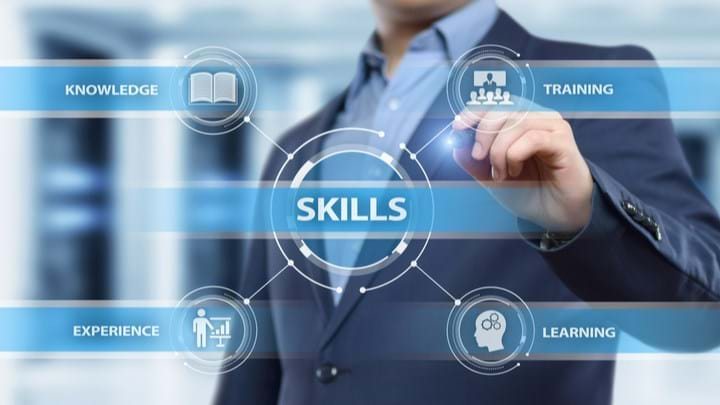 LOW-CARBON industries such as hydrogen, carbon capture, and nuclear, need to promote careers outreach programmes to encourage young people to join and help facilitate the UK's transition to a net zero economy, according to recommendations in a new report.
Entitled A Greenprint for Skills for the Low-Carbon Industries, the report was delivered by Cogent Skills, a skills specialist focused on the science and technology sector, alongside professional services provider Gemserv.
In the report they highlight the importance of engineering skills for low-carbon industries and a "worrying" decline in related apprenticeships. According to statistics from the UK's department for education (DfE), apprenticeship starts in engineering and manufacturing subject areas fell from 75,050 in 2016/17 to 49,110 in 2021/22.
Through their skills strategy, Cogent Skills and Gemserv aim to provide clarity and direction on the green skills and occupations required to support a net zero transition.
Jon Regnart-Russell, senior low carbon consultant at Gemserv, said: "As we transition to a net zero-based economy, developing a robust pipeline of science-based skills will be crucial. The skills required range from highly qualified R&D scientists pushing the boundaries of innovation, right through to technicians operating and maintaining complex equipment and processes."
He went on to say the report "offers tangible recommendations on how to gear the UK's science and engineering skills base towards delivering the future net zero technologies".
Cogent Skills said: "The need for proactive action cannot be overstated. If we fail to act decisively and strategically, we risk failing to develop a workforce capable of delivering the low-carbon transition."
The report draws on insight from stakeholder workshops with more than 40 industry experts, a literature review, and the combined experience and expertise of Cogent Skills and Gemserv. It is intended as a starting point for examining how the transition will impact the skills development trajectory for science and technology.
Identifying technology sector challenges
In the report, Cogent Skills and Gemserv analyse several technology areas, providing an overview and completing skills mapping to detail the roles needed, as well as assessment of current skills supply.
One technology featured in the report is hydrogen, which offers a flexible, low-carbon alternative fuel that can be used in sectors such as power, heat, and transport, as well as to decarbonise processes including the production of steel, cement, and chemicals. While traditional hydrogen production has relied on fossil fuels, alternative methods such as electrolysis are being explored.
According to the UK's Hydrogen Sector Development Action Plan, hydrogen could support 12,000 jobs by 2030, and up to 100,000 by 2050. But it is currently far from realising that potential. The latest low carbon and renewable energy economy (LCREE) data released by the Office for National Statistics shows that just 600 people currently work in alternative fuels sector, of which hydrogen is a core component.
The UK has outlined actions to allow it to develop the necessary skills to support the emerging sector in its 2021 UK Hydrogen Strategy and the later Hydrogen Sector Development Action Plan. The skills report highlights a current lack of clarity around requirements due to the sector's early stage of development, but points out that upcoming projects may serve as a reference point for predicting future skills shortages once they start to progress and define their specific labour and skills requirements.
It goes on to outline a number of challenges and barriers that emerged through stakeholder engagement workshops, and literature review.
One challenge identified for hydrogen is difficulty retaining workers in the energy sector, primarily due to retirement, but also because the workforce is less confident investing their careers in the sector. This was found to be a particular concern for the oil and gas industry. While not all companies looking to produce and use hydrogen are oil and gas companies, they account for a significant portion of the jobs required in the emerging sector.
Other technology areas featured in the report are carbon capture, batteries, fuel cells, and nuclear. It also offers analysis of established industries such as downstream petroleum, chemicals, and polymers (transitioning industries) which are also evolving and targeting a transformation to achieve net zero.
Cross-cutting insights
While each of the industries explored in the report presents unique characteristics, Cogent Skills and Gemserv identified several trends in the challenges and opportunities they are facing.
One issue these sectors must overcome is in channeling young people's motivation to solve climate change into pursuing careers in low-carbon industries. While the demographic is aware of climate change and motivated to combat it, the report highlights a lack of understanding about the job roles and courses available that can effectively contribute to addressing the problem. The report says that this gap shows that low-carbon industries need to clearly articulate future job roles and promote STEM skills to inspire future generations to join.
Another insight the report highlights is a lack of clarity about the roles that will require dedicated courses and training. It says as technology moves closer to industrialisation, the need for specialist courses becomes more apparent. It notes that there are apprenticeship programmes available to support the buildup of nuclear power and to meet anticipated demand for skilled battery manufacturing personnel. However, for the emerging hydrogen, carbon capture, and fuel cell industries, it remains unclear what types of courses will be needed, and which specific roles will require specific apprenticeships or short courses. The report says engaging with industry to understand their views will be critical to ensuring the right qualifications and skills are developed in time to support ramp-up.
Recommendations
Following analysis of the technology areas, the report then provides recommendations on how industry and its stakeholders can work together to manage the transition. These are grouped into four key themes, one of which is Future Workforce, which focuses on activities that will help create a sustainable talent pipeline to meet future skills demand.
The specific recommendations made under this theme include:
promoting careers outreach programmes to educate and inspire young people to enter the sector
raising awareness of the sector's importance in securing the net zero transition
undertaking research to understand the equality, diversity & inclusion (ED&I) issues of the workforce and identify best practices to inform the action plan
For each of the six sectors – hydrogen, carbon capture, batteries, fuel cells, nuclear, and transitioning industries – a priority level is assigned to each recommendation. It is worth noting that for all sectors, promoting careers outreach programmes and work around ED&I are considered high priority.
Under the Enabling the Transition theme, the report advises short-term measures to facilitate the net zero transition. The specific recommendations include promoting a culture of lifelong learning and continuing professional development (CPD) to ensure a skilled and committed workforce capable of delivering the transition, and developing clearly defined pathways to facilitate the transition of related workers from adjacent industries to bring cross-sector learning.
One recommendation made under the Skills System theme – focused on methods and precise mechanisms used by industry to address the current skills demand – is to develop and maintain a diverse range of apprenticeship standards that reflect modern technological developments and industry needs.
Finally, the Skills Strategy recommendations are focused around a comprehensive, strategic plan that instils confidence and stability in both industry and government, supporting long-term investment in skills development planning.