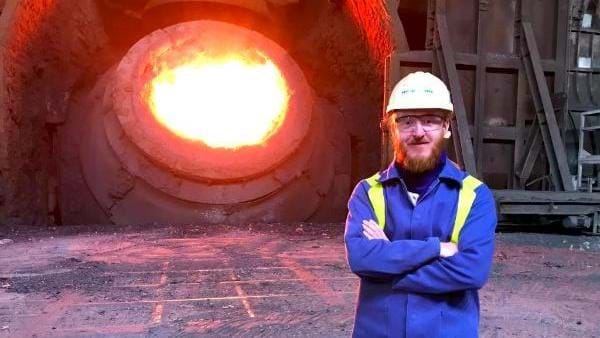 Tata Steel
NEW laser technology will allow steelworkers to monitor the condition of molten metal furnaces in real time, and save each plant up to £4.5m/y (US$6m/y).
Currently, production must be halted when expensive disposable probes are immersed in the furnace to measure the temperature and chemical composition of the molten metal. A method using lasers has been developed by Swansea University spin-out company Kubal-Wraith, in collaboration with Tata Steel UK, which can monitor the contents of the furnace continuously without needing to cease production.
The laser is projected through a refractory gas-swept channel in the furnace wall called a tuyère. Previous attempts at projecting a laser through the tuyère failed, because metallic accretions blocked the channel. The new technology doesn't have this problem.
"One difficulty was testing our innovations in an operational steel plant under production conditions," said Szymon Kubal of Tata Steel and research fellow at Swansea University. "However, by working with Tata Steel UK we are able to undertake full-scale trials."
The laser technology can also be applied to other metals such as aluminium, copper, and nickel. Data from the World Steel Association estimates that there are around 1,000 molten metal furnaces worldwide which could benefit from this technology.
The technology won the Materials Science Venture Prize, worth £25,000, awarded by The Worshipful Company of Armourers and Brasiers.