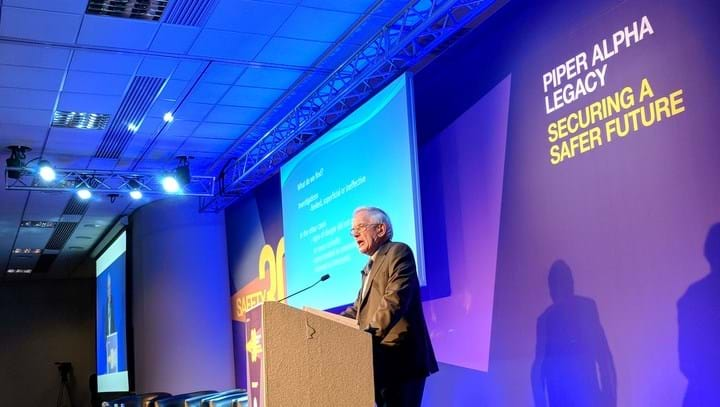 THE Cullen Report into the Piper Alpha disaster is now available to download for free from the Health & Safety Executive (HSE), after IChemE lobbied to have the fee waived.
The report was previously only available in print at a cost of £70. Shahana Buchanan, chair of the IChemE Safety & Loss Prevention Special Interest Group, and Trish Kerin, director of the IChemE Safety Centre, sent a letter to the HSE in early July on the eve of the 30th anniversary of Piper Alpha calling for the report to be made free to access. They reasoned that the lessons learned in Lord Cullen's enquiry into the disaster, which killed 167 offshore workers, should be free for everyone to access and understand.
The HSE agreed to commission a high-quality scan, and earlier today informed The Chemical Engineer that both volumes of the landmark report can now be downloaded for free here: https://bit.ly/2x1Jxm7
Responding to the news, IChemE Safety Centre director Trish Kerin called on the community to download the report and review its insights into elements of process safety, including management of change, emergency response, and permit to work.
"Even though the tragic event took place 30 years ago, there is still much to be learnt. I would encourage every plant manager to read the report and think about how their current permit to work process is actually functioning and how communication channels are working. It is a great case study for universities to look at management of change. Understanding how emergency plans should be coordinated is also vital for a successful response by operators and management alike.   
"The ISC is proud to have worked with the Safety and Loss Prevention SIG to make this valuable report accessible to people without charge, and we thank the HSE for such swift response to our request. This is a clear example of how things can change for the better when people work together."
Lord Cullen was appointed to investigate the disaster and his enquiry ran for 180 days. The resulting report examined the causes of the incident, the lessons learned, and issued and 106 recommendations for change, all of which were accepted. The result was the adoption of a goal-setting safety regime that changed the face of offshore safety.
To learn more about the incident, read our Piper Alpha Perspectives series, which includes insights on the disaster from experts across industry.