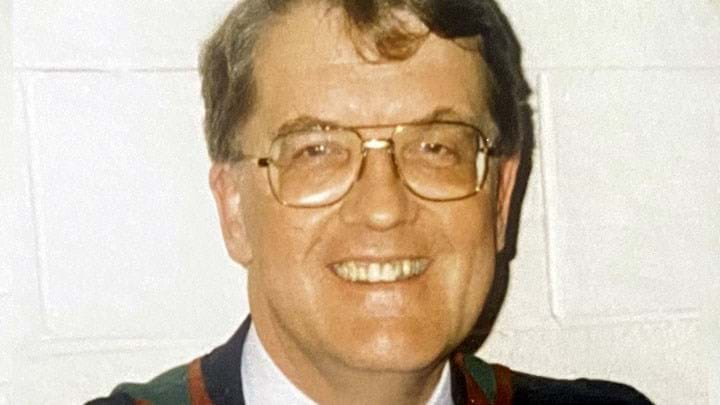 JOHN O'SHEA, a devoted volunteer, mentor and teacher, whose dedication to the profession significantly contributed to shaping chemical engineering in Ireland, the UK and throughout IChemE's global community, has sadly died aged 75 after a short illness.
John graduated from University College Dublin (UCD) with a BE in chemical engineering in 1968. His first job was with ICI Wilton in the Northeast of England. Some years later he returned to Ireland to work for Nitrigin Éireann Teoranta (NET) Fertiliser Industry in Arklow. NET later became Irish Fertilizer Industries (IFI) and John moved to their new ammonia plant in Cork. John was later recruited by Jacobs Engineering and managed numerous projects in Ireland and overseas.
In 1994, he was appointed head of the newly founded chemical engineering department at Munster Technological University (MTU). In 2005, John led the programme team in attaining IChemE accreditation at Master's level, one of his proudest achievements. Throughout his time at MTU he established very close links with industry. By the time of his retirement in 2011, John was head of the departments of mechanical and transport engineering alongside chemical engineering.
John was an enthusiastic advocate of STEM and of encouraging women to consider engineering as a career choice. He regularly attended the BT Young Scientist event in Dublin and his greatest enjoyment was chatting and offering advice to young people about engineering, science and technology.
John was a Fellow of IChemE and volunteered across an expansive range of activities, including the roles of membership applications assessor and interviewer, accredited company training scheme assessor, technical evidence reviewer and interviewer, membership applications appeals panel member, professional formation forum member and university accreditations assessor, alongside working as honorary registrar for many years. Of all these activities John held the the university accreditation visits in the highest regard. Meeting future chemical engineers and assisting in their development and progression was both his lifeblood and reward. In 2003, he was awarded IChemE's Greene medal in recognition of his meritorious and long-term commitment to the profession and the activities of the institution.
John was instrumental in the development and progression of the chemical engineering community in Ireland. He was an active member and chair of its Member Group throughout the eighties and nineties and was one of the founding members of the restructured All-Ireland Member Group in 2012.
In 2015, John's contribution to chemical engineering in Ireland was acknowledged when he was the guest of honour at the Member Group's annual dinner. John delivered a wonderful speech on the evening and true to form, he recounted the many interesting incidents throughout his long and diverse career; he peppered it with humour and fulsome appreciation for the profession and a justified pride in his students, so many of whom also became his friends.
John was a passionate Rugby fan and a staunch supporter of Leinster and Ireland. John's zeal for cricket and classical music were greatly facilitated through his frequent trips to London on IChemE business where he found time to attend, Lords, the Oval or the Proms whenever possible.
John was the embodiment of what we as an institution strive to achieve in our members. He was supportive, open-minded, an intellectual powerhouse but more than anything else he was an absolute gentleman. Following the news of his death the outpouring of sadness and grief among his many friends and colleagues was overwhelming. The common thread among all communications was an overriding esteem and admiration for a life and profession which was carried out with respect for all and an acknowledgement that underlying everything that John did was kindness and dignity.
We express our deepest condolences to his wife, Carmel, his children, Paul, Susan, Aisling and Brian, his daughter-in-law Hilary and his grandchildren Saoirse, Matthew, Tiernan and Diarmuid.
John was a man of deep faith, dedication and friendship. May he rest in peace.
Ar dheis Dé go raibh a anam dílis.