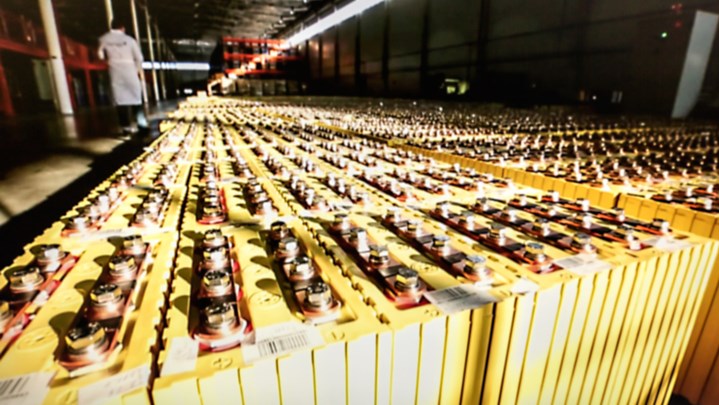 JAPAN and the US have signed a critical minerals agreement targeted at strengthening and diversifying critical minerals supply chains between the two countries and promoting electric vehicle (EV) battery technologies.
The shift towards cleaner technologies is stimulating increasing demand for critical minerals. According to a 2021 report from the International Energy Agency (IEA), under stated policy and sustainable development scenarios, critical mineral demand from EVs and battery storage accounts for about half of growth from clean energy technologies to 2040. Total demand is projected to reach 15m t/y and 27.4m t/y in these situations, respectively, with demand from EV and battery storage technology manufacturers increasing 10–30 fold.
In particular, the agreement between Japan and the US aims to ensure secure, transparent, sustainable, and equitable critical minerals supply chains, facilitate trade, promote favourable competition and market conditions, and advance robust labour and environmental standards. The nations will also cooperate to promote more resource efficient and circular economy approaches to reduce demand for and environmental impact of virgin material extraction and production processes. They will also wave export duties on critical minerals.
The agreement was signed by US trade representative Katherine Tai and Japanese ambassador to the US Tomita Koji on 28 March. It came into force immediately and will be reviewed every two years to check if it needs to be amended or ended. It builds on 2019 agreements in the areas of agricultural and industrial products, as well as digital trade.
Katherine Tai said: "This is a welcome moment as the United States continues to work with our allies and partners to strengthen supply chains for critical minerals, including through the Inflation Reduction Act."
Launched in 2022, the US's Inflation Reduction Act (IRA) included a financial injection of more than US$370bn into climate and low-carbon programmes. While initially heralded as a landmark moment for the green transformation, it raised concerns that the US incentives will siphon private investments from other countries and disrupt supply chains. Such concerns saw the EU retaliate just last month, outlining plans to scaleup manufacture of crucial clean technologies.
The Wall Street Journal reports that US senator Joe Manchin, a chief architect of the IRA, said that he intended for close US allies and partners to meet sourcing requirements for EV subsidies without the need for additional trade agreements. He adds his regrets over not pushing for NATO ally involvement.
Addressing subsidy restrictions
According to the Wall Street Journal, the US is pursuing trade deals with close allies on critical minerals as it seeks to address two issues. It aims to remove the restrictions it has placed on subsidies for EVs and to challenge China's dominance in the supply of minerals such as lithium.
The US has 20 free-trade agreements with other countries not including Japan, the EU, or the UK. In addition to the new limited deal with Japan, the New York Times has reported negotiations between the US and EU that would allow European companies to qualify for some of the benefits of the US's new climate legislation in a bid to assuage tensions.
Chinese critical mineral dominance
In 2021, the IEA published a report highlighting the critical minerals necessary for EVs and batteries, which include copper, nickel, lithium, rare-earth elements (REEs), and aluminium. It says that in 2019, China was responsible for 60% of global production of cobalt and REEs. The country is even more predominant in processing, refining 35% of the nickel, 50–70% of lithium and cobalt, and nearly 90% of REEs.