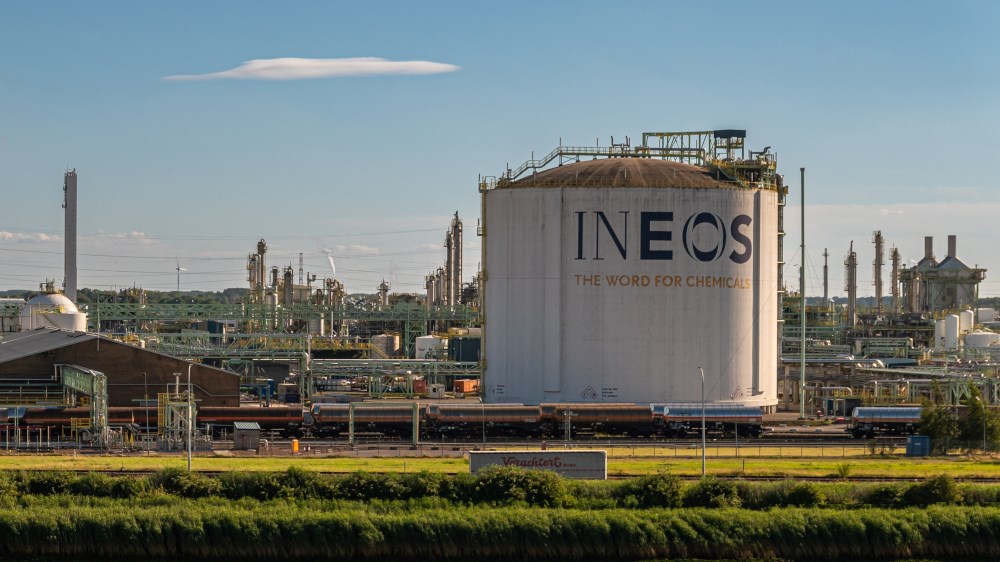 Claudine Van Massenhove / Shutterstock.com
INEOS has raised €3.5bn (US$3.7bn) for the construction of a world-scale ethylene plant in Belgium, in what will be the largest investment in the European chemicals sectors in around 20 years, for the continent's greenest cracker.
Ineos has raised the financing from 21 commercial banks and says the debt will be drawn down in stages to support the investment as the Antwerp facility moves through to completion. The plant is expected to start operation in 2026, producing 1.5m t/y of ethylene.
The chemicals major says the new ethane cracker will have the lowest carbon footprint of all European crackers. It says the footprint will be three times lower than the average European steam cracker, and less than half that of the 10% best performers in Europe. It has been designed so that it can be fuelled entirely with low carbon hydrogen and has room so that a carbon capture facility and electric furnaces can be installed in the future.
Jason Meers, CFO for the project, described it as a game changer for Europe. "It will bring new opportunities to the chemical cluster in Antwerp as well as strengthen the resilience of the whole of the European chemical sector," he said.
Last year, Ineos awarded Técnicas Reunidas the contract to engineer the plant, including project management, procurement, and construction management.
Total investment in the project is expected to reach around €4bn and create 450 direct jobs during operations.