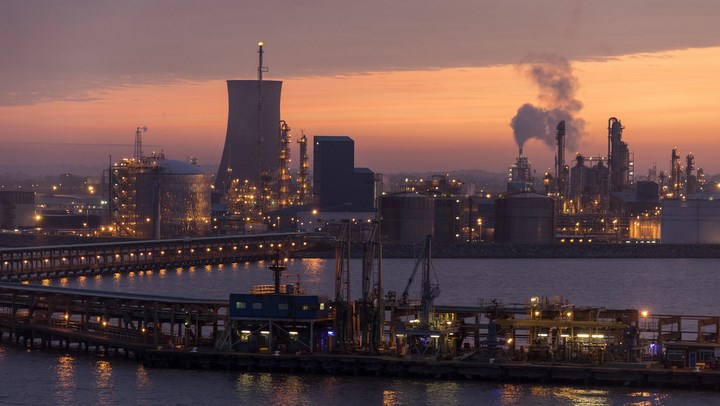 INDUSTRY majors are lobbying government to support the development of a net-zero carbon cluster that would pioneer development of CCS and hydrogen in the UK's Humber region.
Drax, Equinor and National Grid Ventures have launched a campaign called Zero Carbon Humber and are calling on industry in the Humber region to join them and help develop a blueprint for the new carbon capture and hydrogen infrastructure needed to transform the region's economy. The region is home to around 100 chemical and refining companies alone, which together account for around 12% of employment in the UK chemicals sector.
The Humber region is the UK's largest emitter of industrial emissions at 12.4m t/y of CO2. This is followed by South Wales at 8.2m t and Grangemouth at 4.3m t. Referring to Treasury estimates on future carbon taxation, the consortium says if the Humber region fails to decarbonise it will face costs of £1.4bn–4.2bn (US$1.7bn-5.1bn) by 2040.
"This campaign is about tackling carbon so that we can keep major industrial business across the Humber open," said Jon Butterworth, COO of Global Transmission at National Grid Ventures. "If we get it right, we will help put the region back on the world stage and attract the industries of the future. The power industry has already made great strides to decarbonise the sector and continues to do so through the growth of renewables, battery storage and interconnectors. Today's call for support represents the next critical step in helping us make sure we also get our plans right for industry. I urge them to join us and help shape a better future for the Humber."
In June, the UK Government set a legally-binding target for the country to reduce emissions to net zero by 2050. The Committee on Climate Change has said that CCS is essential to achieving net zero emissions and that 75–175m t of CO2 would require capture and storage in 2050. This would require major transport and storage infrastructure serving at least five clusters and at least one should involve substantial production of hydrogen, the committee said.
In May, Drax, Equinor and National Grid Ventures signed an MoU to investigate the development of a large-scale CCS network and hydrogen production facility. A feasibility study is now underway with the timelines for the project planning to have a hydrogen demonstrator and test facility constructed at Drax power station in Selby by 2026. CCS would be installed on a Drax biomass unit by 2027, and on all units by 2035, capturing up to 16m t/y of CO2. By 2040, the group expects hydrogen production could be scaled to provide low-carbon fuel to multiple end users for heat, power, industry and transport.
Launching the campaign Lord Haskins, Chair of the Humber Local Enterprise Partnership, said: "If we can achieve this goal of becoming carbon neutral on the Humber it would make us a brilliant example not just for the rest of the country, but the rest of the world."
In December, Equinor pushed for the Government to spend £125m on the H21 North of England plan which includes designing a hydrogen production, distribution and storage system that would decarbonise 14% of UK heat by 2034.