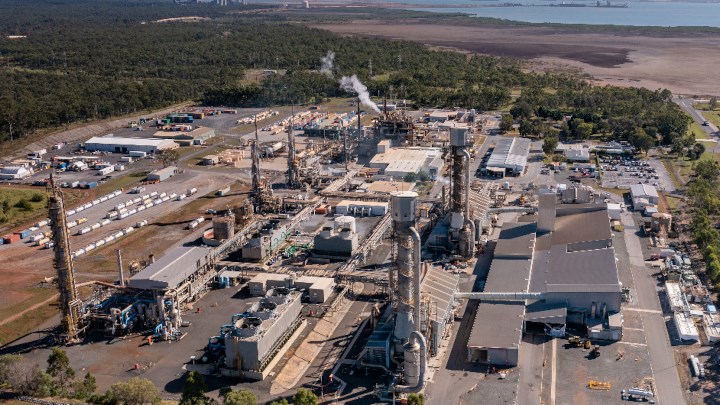 Orica
ORICA and H2U have announced a strategic partnership to explore opportunities for an industrial-scale green hydrogen and ammonia facility in Gladstone, Australia.
H2U has purchased a 171 ha site at Yarwun in the Gladstone State Development Area through the Queensland Government's land use planning and property development agency.
The companies said that the proposed project – known as H2-Hub Gladstone – will be constructed in stages. It will have a capacity of up to 3 GW of electrolysis from renewable electricity supplied by new build solar and wind resources. It will be capable of producing up to 5,000 t/d of green ammonia, and has the potential to attract A$4.7bn (US$3.4bn) in investment during its phased construction. The ammonia would be supplied directly to Orica's Yarwun manufacturing plant.
They will also collaborate on a potential green ammonia export terminal at the Port of Gladstone.
Attilio Pigneri, H2U Founder and Chief Executive Officer, said: "We are delighted to welcome Orica as a strategic offtake and development partner in the H2-Hub Gladstone project. Securing participation from one of the leading players in the domestic ammonia industry is a huge vote of confidence in this game-changing project.
"We look forward to working with Orica, the Port of Gladstone, and the Queensland Government to establish Gladstone as a globally leading hub in the emerging green hydrogen and green ammonia export market, and to secure new long-term jobs and economic growth for Central Queensland."
Steven Miles, Acting Premier and Minister for State Development, said: "Commitments like this help to propel Central Queensland towards becoming a clean energy powerhouse, as part of Queensland's plan for economic recovery. "
Front-end engineering and development approval activities will take place at the end of 2022, with the final investment decision expected to take place by June 2023. The Hub is expected to begin operations in 2025, with expansion planned for 2027–2030.