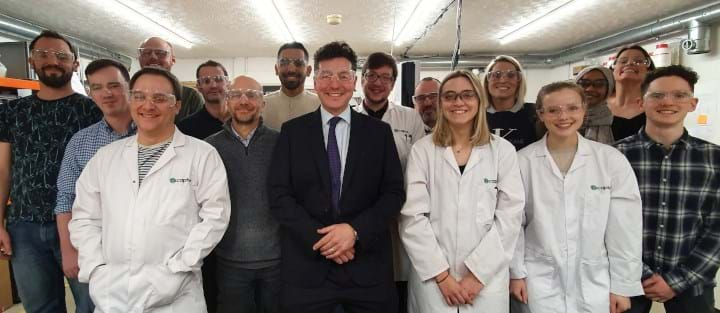 TOM White, Vice President Regions on IChemE's Board of Trustees, has been appointed CEO of clean energy technology company C-Capture.
C-Capture is producing an environmentally friendly solvent for use in CCS, and is testing its technology at the carbon capture demonstration project at Drax power station in Yorkshire, UK.
White has worked for engineering and project management firms Jacobs, WorleyParsons, AmecFosterWheeler and Parsons International. Prior to joining C-Capture, he was CEO of Badr Enhanced Oil Recovery, an oilfield services company based in Oman.
White said: "I am incredibly excited to be joining C-Capture at this pivotal time; its award-winning CO2 capture solution is exactly what UK and global industry need to achieve cost-effective decarbonisation. C-Capture's novel solvent technology is viable on a large scale and offers a safe, low-cost way to remove carbon dioxide from emissions sources such as power stations, cement and steel works. When coupled with sustainably-sourced biofuels, C-Capture is able to achieve carbon-negative power, which is revolutionary. The time for large-scale deployment of CCS is now and C-Capture's solution represents a step change in performance to existing technologies"
C-Capture's Chairman, Tristan Fischer, said: "Tom's expertise in chemical engineering perfectly complements the development of C-Capture's technology and the strength of Tom's business development expertise will help in C-Capture's rapid expansion. As C-Capture enters the next exciting phase of company growth and with the need for CCS at a large scale increasingly urgent with the climate crisis unfolding before us, we are delighted to have Tom join the C-Capture team."