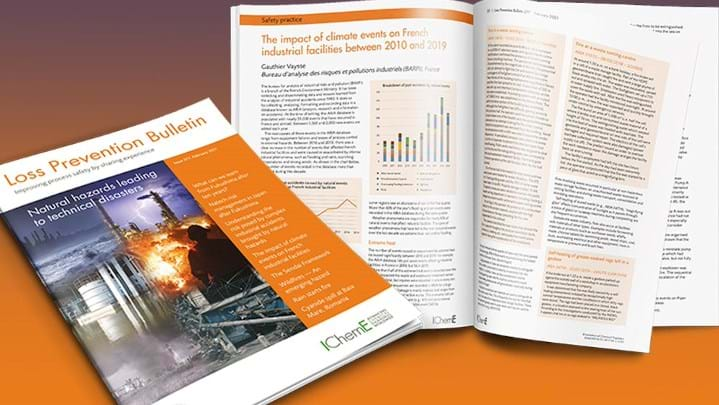 ICHEME has released a special edition of Loss Prevention Bulletin (LPB) to mark the tenth anniversary of the nuclear accident that occurred at the Fukushima Daiichi Nuclear Power Plant in Japan.
On 11 March 2011, a 9.1 magnitude earthquake and subsequent tsunami caused a cooling system failure at Fukushima Daiichi, which led to a nuclear meltdown. The LPB issue, Natural Hazards Leading to Technical Disasters, looks at process safety learnings ten years on from the disaster, and also looks at older process safety incidents that occurred as a result of natural disasters.
Experts from a range of fields explore issues such as how to understand the risks of complex industrial accidents, as well as risks that are exacerbated by climate change, such as hurricanes, floods, and wildfires. The issue encourages process safety engineers to learn from past events, to consider these kinds of events during design, and to develop emergency plans.
Fiona Macleod, Chair of the LPB Editorial Panel, said: "How can we best plan to safely handle operations when all safety layers are wiped out by nature? It is vital for everyone working in process safety to understand and prepare for the worst-case scenarios, including potentially catastrophic natural and man-made hazards.
"This anniversary serves as a reminder that as process safety professionals we have the responsibility and expertise to design intrinsically safe processes and robust emergency plans, identifying specific hazards and risks, to reduce the risk of technological system failures resulting from natural disasters so we can help keep people safe. We have developed this special issue to help play our role in sharing knowledge of lessons learned and good practices to minimise the knock-on effects when these natural disasters strike."