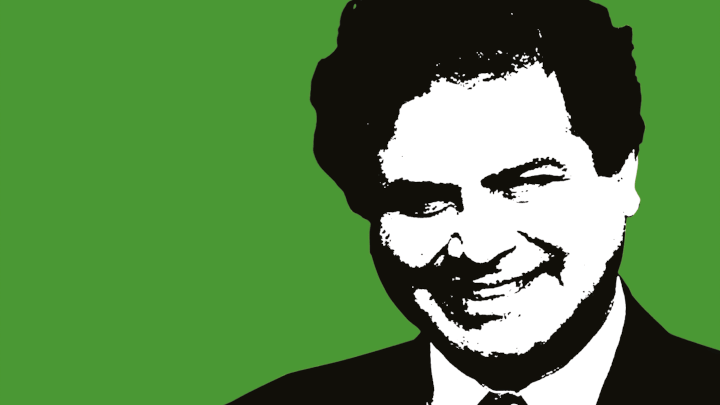 ICHEME is inviting UK postgraduate students in chemical or process engineering to apply for the Ashok Kumar Fellowship, which could see them working alongside policymakers in Parliament.
Established in 2010, the Fellowship is in memory of IChemE Fellow Ashok Kumar. At the time of his sudden death in 2010 he was Labour MP for the UK's Middlesbrough South and Cleveland East and the only Chartered Chemical Engineer in the UK House of Commons. Prior to his political career, Kumar spent 14 years working as a research scientist for British Steel at the Teesside Technology Centre in Grangetown. His background left him with a strong conviction of the importance of industrial research and development to the UK's economy.
Fellowship winners get the chance to spend three months working at the Parliamentary Office for Science and Technology (POST), with a focus on producing parliamentary briefing note for Members of Parliament (MPs) on a relevant subject. POST produces briefings designed to make scientific research accessible to Parliament. They receive a stipend of £6,500 (US$9008), and additional funding may be made available. 
After spending time at POST, the successful candidate will work with IChemE's Learned Society Committee to share their learnings and knowledge on policy with the Institution's members.
The Fellowship is open to engineers that have completed a degree at undergraduate Master's level or above, in a discipline related to chemical or process engineering, materials science, applied chemistry or a related discipline, or that have equivalent industry experience. This could include conducting a research project on a related topic. PhD and EngD students conducting research in a related field may also apply.
Alexandra Meldrum, Vice President of the IChemE Learned Society, said: "This is a fantastic opportunity for anyone who is keen to understand what it's like on the inside of Parliament and to get first-hand experience of how chemical engineers can positively contribute to UK policy. Chemical engineers have a unique skillset allowing them to produce clear, evidence-based information to policy- and decision-makers. I encourage anyone interested to apply.
"IChemE's Learned Society Committee is delighted to support this initiative and is grateful to the Materials Processing Institute for supporting the next phase of this Fellowship to enable and encourage professional development of the successful candidate."
Chris McDonald, IChemE Fellow and CEO of the Materials Processing Institute, which is jointly funding the initiative, commented: "We are delighted to be supporting this hugely important Fellowship – founded in memory of someone who was passionate about Teesside's future. Ashok Kumar was also a respected chemical engineer who championed the profession and dedicated himself to promoting and shaping government policy around science and technology.
"I was fortunate enough to work alongside Ashok here at the Materials Processing Institute in the 1990s and saw first-hand his passion for chemical and process engineering. This Fellowship offers a huge opportunity for a science based postgraduate student to support decision makers, at a time when this country needs to be committed to maximising the economic opportunities created by investment in science and technology."
Lydia Harris, Senior Physical Sciences Advisor at POST, said: "POST is delighted to collaborate with IChemE and the Materials Processing Institute to relaunch this important fellowship in the name of the former Chair of the POST Board, the late Ashok Kumar MP.
"Trained as a chemical engineer, Ashok was a champion for the professional development of engineers and was keen to enhance engagement between the engineering community and Parliament. This exciting fellowship offers an engineer a once-in-a-lifetime opportunity to contribute their knowledge and expertise to Parliament, develop their communication skills and enhance their policy awareness in a unique setting. We look forward to welcoming the successful Fellow to Parliament."
Applications to the Ashok Kumar Fellowship are open until 5 September 2021. The successful candidate will take up a three-month Fellowship with POST at a time suitable to both parties between January and October 2022.
Interested postgraduates can apply online. For more information on the eligibility criteria, the application pack, and to read briefing notes from previous Fellows, visit the IChemE website.
Find out about the experiences of Ashok Kumar Fellows Akshay Deshmukh and Erin Johnson, in 2016 and 2017 respectively, by reading the linked posts on the IChemE blog page.
The Ashok Kumar Fellowship has been re-established following its closure in 2018 due to a loss of financial support.