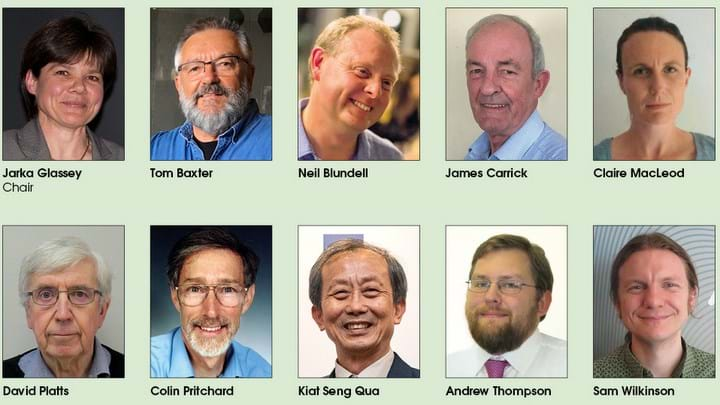 ICHEME has announced the nine members who will be on its newly-established Learned Society Committee.
The role of the Committee will be to determine the technical areas that IChemE should focus on and how to deliver in those areas. It will provide member leadership and oversight on IChemE's established learned society activities, including the 20 special interest groups. It will also discuss reviewing and updating Chemical Engineering Matters, IChemE's technical roadmap on how chemical engineers can address major global challenges
The Committee will be chaired by IChemE Vice President (Technical) Jarka Glassey. Nineteen nominations were received and were reviewed and voted on by the Learned Society Forum (LSF). The LSF is a group made up of representatives from the special interest groups, regional member groups, and other groups contributing to IChemE's activities as a learned society. The nine new Learned Society Committee members are:
Tom Baxter, Oil and Gas Consultant (Aberdeen, UK)
Neil Blundell, Principal Nuclear Inspector, Office for Nuclear Regulation (Wigan, UK)
James Carrick, Retired, formerly Senior Vice President & Regional Executive, URS (Darlington, UK)
Claire MacLeod, Associate Principal Scientist, AstraZeneca (Cheshire, UK)
David Platts, Food Engineering Consultant (Hamilton, New Zealand)
Colin Pritchard, Senior Research Fellow, University of Edinburgh (Edinburgh, UK)
Kiat Seng Qua, Retired, formerly Advisor, ASEAN Oleochemical Manufacturers Group (Selangor, Malaysia)
Andrew Thompson, Mechanical, Electrical and Process Practice Manager, Atkins (Warwickshire, UK)
Sam Wilkinson, Senior Consultant, Process Systems Enterprise (Middlesex, UK)
Glassey said: "Thank you to everyone who put forward a nomination for the inaugural Learned Society Committee and congratulations to all those who were elected. I'm looking forward to working with you all."
"It's clear from the enthusiastic response we received that this committee will play an active role in our learned society activities and will help us achieve our ambition for the Institution to be a peer-group leader for all those undertaking chemical, biochemical and process engineering activities, and work collaboratively with partners to develop knowledge, generate meaning and deliver a positive influence on some of society's major challenges."
"Now that the committee has formed, we encourage the membership to engage with us and look forward to hearing their proposals on new learned society projects and activities we could undertake as an Institution."
The members of the inaugural Learned Society Committee will serve two-, three-, or four-year terms to ensure continual representation on the Committee during elections, and thereafter members will serve a three-year term.