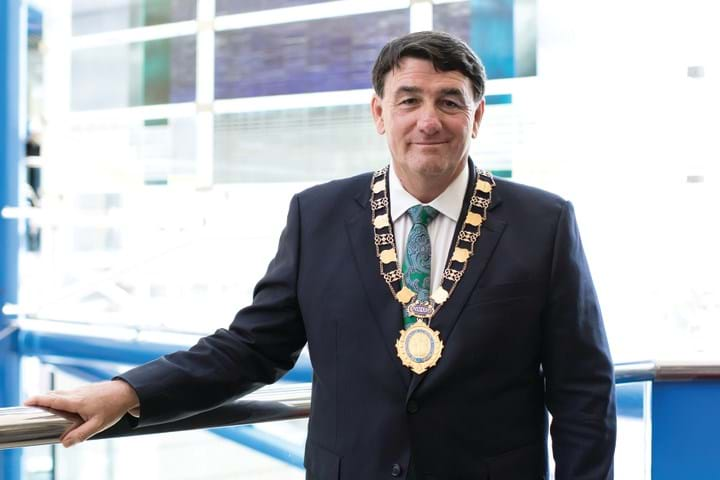 ICHEME will hold an Extraordinary General Meeting (EGM) on 11 January in London, UK. 
All Chartered Members and Fellows of the Institution are eligible to vote on two motions, which will be considered at the EGM – either by proxy, or in person at the meeting. 
The EGM is being held following a request on 4 October by Eur Ing Keith Plumb FIChemE, with 49 supporting signatures, submitted to the IChemE CEO. This met the necessary threshold for a meeting to be convened. 
IChemE Council has tabled an alternative motion. At the EGM, each party will have an opportunity to speak in support of their respective motions. This will be followed by a vote of the eligible members in the room. These votes will be added to the proxy votes already cast and the result will be announced. 
What are the proposed motions?
Motion 1, tabled by Council: the members of the Institution have confidence that the president and Council will ensure IChemE complies with its Royal Charter and charitable obligations and will work to continually improve the management and governance of the Institution to the benefit of its members. 
Motion 2, tabled by Plumb: we the undersigned members no longer believe that the Institution of Chemical Engineers represents the wishes or interests of the majority of its members. We therefore call for a vote of no confidence in the president and council of the Institution of Chemical Engineers.
How do eligible members cast their vote?
Chartered Members and Fellows will receive an information and ballot pack by post and email. If you have a vote, please study both motions and cast your vote for one. The most efficient way to do this is by selecting the QuickVote option on the proxy form or in person at the meeting. The balloting process is managed by an independent external provider, Democracy Technology (Mi-Voice). 
Voting Members can nominate a proxy online via www.mi-vote.com or can complete and return a proxy voting form by post. Members can appoint the chair of the meeting – or another Chartered Member or Fellow – as their proxy. The proxy must be able to attend the EGM. The appointment of a proxy online, or by post, must be received by 23:59 (GMT) on 5 January 2018. 
IChemE president John McGagh said: "This is an important phase in the history of your Institution. Your view is important, and I urge you to make your voice heard by submitting your vote. 
"Council's motion will allow for continuity and focus in the many successful programmes IChemE runs, including its work in energy, nutrition, water, safety, health and wellbeing, which are driving up standards; improving engagement  with chemical engineers in the UK and around the world;  helping to support professional development of chemical engineers, to ensure they perform their duties to the highest standard; and building public recognition of the contribution chemical engineering makes to society. 
"By supporting Council's motion, you will be help bring the modernisation of IChemE's governance to a successful conclusion, which has been based on the consultative work many members have contributed to.
"All of IChemE's work is conducted in line with our Royal Charter and charitable status, which are based on the responsibility – to which we as chemical engineers are all committed – to do work that makes a positive contribution to society. If we were to lose this status, IChemE would no longer be able to operate as a professional body authorised to qualify Chartered Chemical Engineers – one of the core services our members seek. Motion 2 is incompatible with this core aim, would lead to IChemE losing its accreditation powers, and should be rejected. 
"Council asks you to support its motion [Motion 1] and reject Motion 2. By doing so, you will help to steer the Institution towards a positive, open and more representative future, whilst building on our proud heritage." 
Information and ballot packs were despatched by post on 24 November and issued via email on 27 November. Eligible members who do not receive a pack, or those requiring further assistance, should contact Mi-Voice on +44 (0)2380 763987, or via email at support@mi-voice.com quoting your membership number. 
Registrations for the EGM, which will be held at Savoy Place, will open on 11 December. Further information will follow in due course.