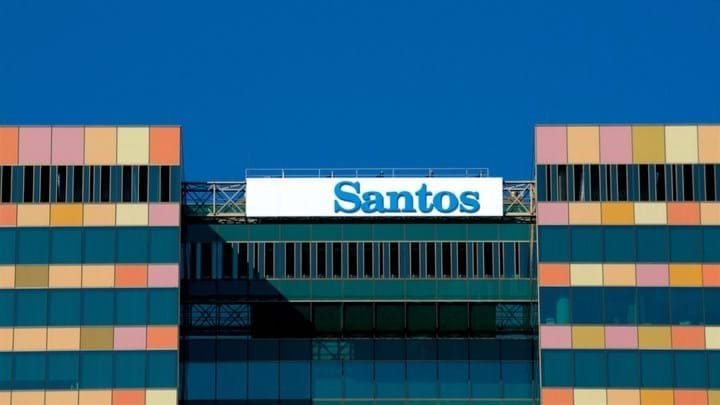 Marlon Trottmann / Shutterstock.com
OIL and gas producer Santos has said it is proceeding with the Darwin Pipeline Duplication Project, a 123 km pipeline that will run alongside some of the existing Bayu-Undan pipeline, so that gas can be transported from the Barossa gas field in the Timor Sea, direct to the Darwin liquefied natural gas (LNG) facility. 
The extension is made up of a 100 km segment in Northern Territory waters and land, as well as a 23 km segment in Commonwealth waters, and it will replace original plans to tie in the Bayu-Undan pipeline with Barossa. Dutch maritime services firm Van Oord and offshore installation firm DEME have already been awarded a contract from Allseas to support the new pipeline. 
Barossa is expected to take over as a new gas supply once stocks in the Bayu-Undan offshore field are exhausted. End of life for the field has been scheduled for 2022/2023. 
Santos sanctioned a US$3.6bn investment in the Barossa gas project off Australia's Northern Territory last March, based on development plans that include a floating production, storage and offloading (FPSO) vessel, subsea production wells, supporting subsea infrastructure and a gas export pipeline. 
The investment – the largest in the country's oil and gas sector since 2012 – was seen as a boon for the region in terms of job security for the next two decades, and for securing future years of service for the DLNG plant.  
However, environmentalists criticised the project, calling it "a carbon bomb" due to the very high level of CO2 (18 vol% CO2) contained within Barossa. According to a report by John Robert for the Institute for Energy Economics and Financial Analysis (IEEFA), the Barossa total offshore emissions is around 3.38m t/y of CO2. When coupled with the venting and combustion emissions at the Darwin LNG plant (2.05m t/y of CO2), this equates to 5.4m t of CO2 to produce 3.7m t/y of LNG, which is "extreme by any standard" said Robert. 
Santos is hoping to offset carbon emissions with a number of carbon capture and storage (CCS) projects such as its proposed facility in Moomba, South Australia. Startup is expected in 2024 and it could permanently store 1.7m t/y of CO2 in the same reservoirs that held oil and gas in place for tens of millions of years, the company said. 
The Bayu-Undan facility has also been earmarked for carbon sequestration operations after gas production ceases, and the pipeline to Darwin will be repurposed as part of those CCS operations, now that the Duplication Project has got the go-ahead, said Santos. 
A final investment decision on Bayu-Undan CCS is targeted for 2023 and if approved it could potentially safely and permanently store up to 10m t/y of CO2.  
Work on the Duplication Project meanwhile is also scheduled to commence in 2023, subject to Commonwealth and NT regulatory approvals.