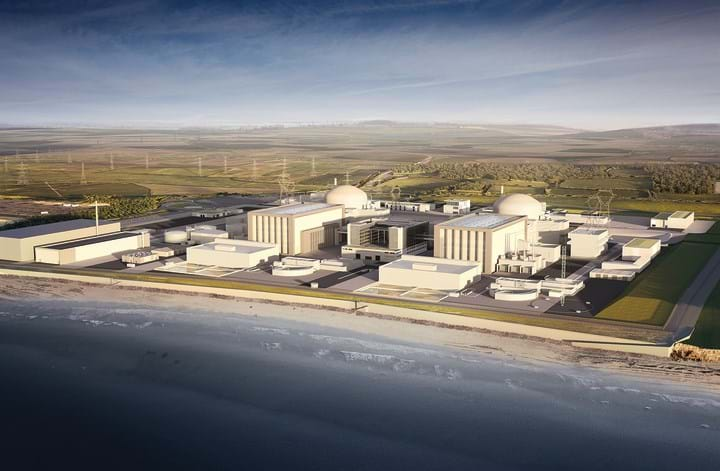 THE UK government made "grave strategic errors" in its approach to Hinkley Point C, the UK's first new nuclear reactor in 22 years, and must now re-evaluate the situation, according to a spending watchdog.
The Public Accounts Select Committee, a cross-party government committee which examines the value for money of public spending, has now published its new damning report. The report looks at flaws in the government's plans and makes recommendations to improve the situation. The Committee's main concerns are over the cost of the project to consumers, who it says are "locked into an expensive deal" for the next 35 years, with the poorest being hit the hardest. The Committee accuses the government of failing to champion consumer interest in any of the negotiations to build the reactor.
The UK government agreed a strike price of £92.50/MWh of power generated at Hinkley point C in 2013, but the Committee says that the since then, the financial case for Hinkley Point C has weakened, as alternative low-carbon technologies have become cheaper and fossil fuel price projections have fallen. Despite this, the government has not re-visited the deal. It has instead played up the wider benefits of the scheme, such as more jobs and skills creation. However, according to the report, the government has made no plans on how to maximise such benefits. The Department for Business, Energy and Industrial Strategy, says the Committee, must now formulate such a plan and explain how it measure its success.
The Committee says that the government must "act to firm up its vague promises" of wider benefits, as a number of other large infrastructure projects have promised jobs and skills and failed to deliver. It should also re-evaluate and publish its strategic case for supporting nuclear power before agreeing any further deals.
The report says that the Department for Business, Energy and Industrial Strategy and the Treasury failed to properly consider alternative ways of financing Hinkley Point C that might have offered better value to consumers, something which should be rectified in future. It should also publish a 'plan B' for energy security, if, as currently seems likely, Hinkley Point C is delayed, which should be reviewed every year.
Public Accounts chair Meg Hillier accused the government of having a "blinkered determination" to agree the Hinkley deal, regardless of the changing circumstances.
"The government made some grave strategic errors here and must now explain what it will do to ensure these are not repeated," she said, adding: "Government credibility in this area will inevitably be questioned when – by its own admission – it doesn't know what UK workers and business will gain from this project, and appears to have no coherent idea of what to do about it."