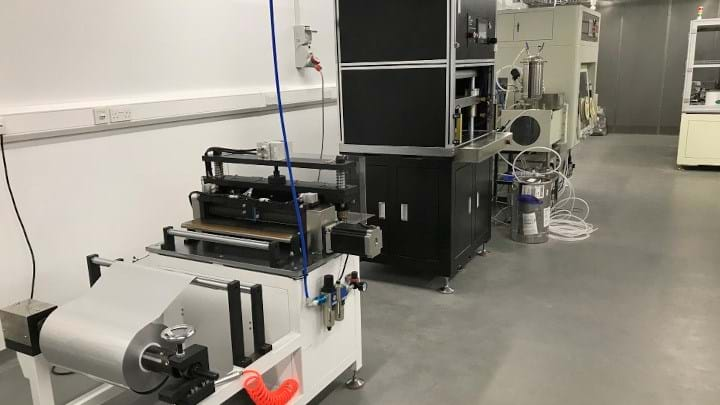 FUNDING from the UK and Scottish governments is supporting a new £4.7m (US$5.7m) research facility that will benefit development of the next generation of battery technologies and net zero. It is part of the Eden Campus at Scotland's University of St Andrews, which works to develop new battery chemistries.
Companies and researchers at the new "dry lab" will develop and evaluate battery prototypes before they are manufactured in gigafactories. The facility's atmosphere is treated to greatly minimise moisture and create conditions that allow for the most efficient battery operations.
Work at the lab will primarily be to produce pouch cells, which are stacked together to create large scale batteries for electric vehicles or static storage, both of which are essential to the net zero economy says UK government.
Pam Thomson, CEO of the UK's flagship battery programme, the Faraday Institution, said the facility offers state-of-the-art equipment to support UK commercialisation of sodium-ion batteries.
The University of St Andrews leads the Faraday Institution's sodium-ion project, a cross-sector research effort that aims to create cheaper, more efficient, more-environmentally friendly sodium-batteries, which would alleviate concerns over the environmental impact of supplying increasing demand for lithium-ion batteries.
Derek Watson, who is responsible for development of the university's non-academic services, said: "The development of the Eden Campus as a centre for innovation and entrepreneurship with state-of-the-art facilities like the dry lab, provides opportunities for academia and industry to forge dynamic new partnerships and work on world-leading research together.
"This is so important to achieving a sustainable, low-carbon future, as well as the wider economic transformation of Scotland and the UK."