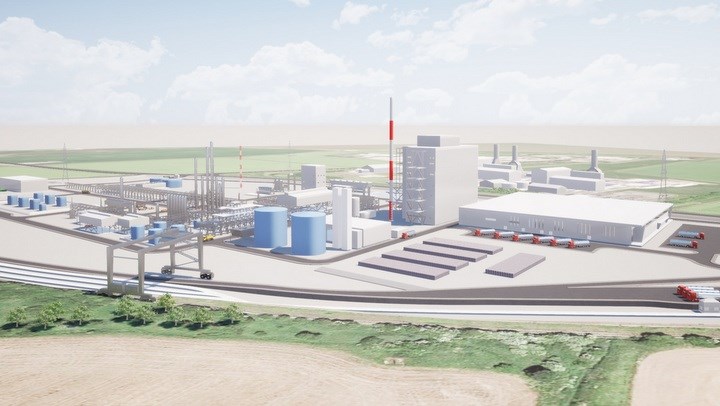 Velocys
SUSTAINABLE fuels company Velocys has received further funding from the UK's Department for Transport (DfT) for its Altalto waste-to-jet fuels project.
Altalto will be the UK's first commercial waste-to-jet fuels plant, and Velocys was recently granted planning permission for the plant in Immingham, Lincolnshire. The Altalto Immingham plant will convert 500,000 t/y of waste into 60m L/y of fuel and is due to be operational in 2024.
Velocys has now received £0.5m (US $0.56m) in funding from the DfT under the Future Fuels for Flight and Freight Competition (F4C). The company already received £0.4m in funding under stage one of F4C.
Henrik Wareborn, Velocys CEO, said: "We are very pleased to have the continued support of the Department for Transport for this project. The Altalto project is a key step towards a substantial supply of sustainable aviation fuel in the UK, which is essential for meeting net zero carbon targets. This grant, particularly at the present time, underlines the importance of our project to the Government's plans for a green recovery."
The Transport Secretary, Grant Shapps, has also announced the formation of the Jet Zero Council, which would bring together leaders from aviation, environmental groups, and Government. The goal of the group is to make net zero emissions possible for future flights.
Karen Dee, Chief Executive of the Airport Operators Association, said: ""The creation of this advisory body will help to ensure Government and industry work in partnership to make net zero carbon emissions for the aviation industry a reality. Funding for sustainable aviation fuels will help to pump-prime an entirely new industry, generating new jobs and economic growth, while reducing emissions from international aviation."