A PROVIDER of environment, health, safety (EHS) and sustainability software has offered free access for disaster relief organisations, emergency responders and local businesses affected by Hurricane Harvey.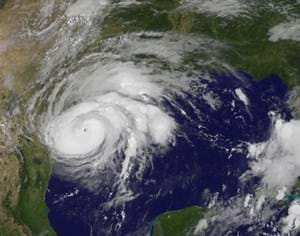 The invitation was made by the cloud-based resource service VelocityEHS, which has an online database comprising of millions of safety data sheets and material safety data sheets (SDSs and MSDSs) .
The company hopes that the resource will help provide critical safety information for chemicals released from the affected area's oil refineries, chemical plants, gas facilities, manufacturing facilities and other sources during the storm and its cleanup.
Further details, including a storm relief hotline for those without internet access can be found here, and the library can be accessed via this link.
The offer is valid for a "limited time" and is extended to both existing customers and non-customers operating in Texas, Mississippi, Louisiana and other Gulf Coast communities.
Glenn Trout, president and CEO of VelocityEHS said: "Hazardous chemical management and release remediation is a major concern for any company, but becomes exponentially more difficult during natural disasters where the surrounding conditions are often unpredictable.
"We hope the first responders, businesses, facilities and organisations affected by this unprecedented disaster can make use of our resources to protect their communities from any additional hazardous health repercussions," he added.