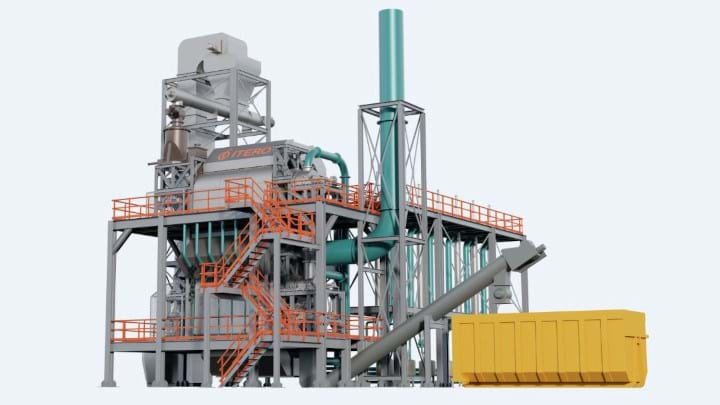 Itero
FLUOR has won the contract to engineer a chemical recycling demonstration plant for Itero in the Netherlands that will pyrolyse waste plastics into new feedstocks.
Itero has piloted its modular chemicals recycling process at a 1.5 t/d plant near London and has chosen to construct its 27,000 t/y demonstration plant at the Chemelot chemicals industrial park in Geleen. Construction of the demonstration plant is expected to start in 2023. Fluor is now working with the process developer Itero to deliver the site-specific design of the plant. The plant is a single module that will pyrolyse mixed plastic waste into naphtha, waxes, pyrolysis oils and gas. Research at the plant will involve converting different mixes of waste plastic to optimise production.
Efforts are under way across the chemicals industry to develop processes that convert waste plastics into feedstocks that can be used to produce new plastics, closing the loop on plastics production for more sustainable production. Last year, Itero signed a deal with wax manufacturer Kerax to sell it 5,000 t/y of recycled wax from its demonstration plant. It is also conducting a study with Kerax on using its pyrolysis process to recycle waste cross-linked polystyrene produced by Kerax. It also signed a deal to sell up to 19,000 t of hydrocarbon liquids from the plant to Count Energy Trading with the first shipment expected in 2024.
Itero describes its process in four stages. It screens its dried waste plastic feedstock, which is then thermally-cracked into hydrocarbons in a process self-powered by combusting pyrolysis gas. The products are recovered using tuneable condensers that separate hydrocarbon fractions by dew points. Uncondensed gasses are cleaned and fed back into the system to generate heat for the conversion process.
Itero says it plans to build a larger multi-module commercial-scale plant in the region.