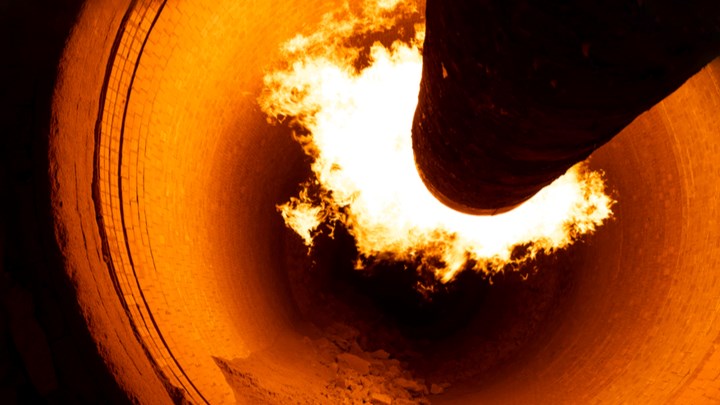 ENGINEERS are building a pilot plant to electrify production of a clinker replacement that would reduce emissions from cement production.
Clinker is a key component of cement, and its production is estimated to be responsible for 4% of global CO2 emissions. Efforts are underway to find more environmentally-friendly replacements for clinker, and a new collaboration is taking a two-fold approach: it is producing a calcined clay that eliminates the CO2 emissions that would have been produced by the clinker it replaces, and it is looking to electrify the production process to further reduce fossil fuel use.
The partnership includes process engineering firm FLSmidth, which has developed a flash calciner system, and chemical engineers at the Technical University of Denmark (DTU). The partners will build a pilot plant at FLSmidth's R&D centre in Denmark that will involve integrating the flash calciner with a high-temperature electric heat generation technology developed by partner Rondo Energy.
The production of clinker involves heating limestone to around 1500˚C, and both the burning of fossil fuels to produce the process heat and the resulting calcination of limestone both produce CO2. The calcination of clay, however, produces no CO2 emissions, requires heating to just around 850˚C, and has lower costs for grinding and handling. An emissions comparison by FLSmidth estimates that cement made with calcined clay would result in a 40% saving in CO2 emissions compared to conventional original Portland cement (OPC), which contains a large proportion of clinkerA spokesperson told The Chemical Engineer that the potential savings depend on the raw materials used and would be lower where more additives and cleaner fuels are used.
By electrifying the heating process, the team expects they can reduce emissions by a further 10%, though the electricity used will have to be from renewable sources. Following the results of the ECoClay pilot plant project, the partnership expects to begin construction of the first full-scale electric clay calcination installation by the end of 2025.
John O'Donnell, CEO, Rondo Energy, said: "Calcined clay has no intrinsic – mineral process – emissions; by replacing the fuel combustion powering the calcination process with renewable electricity, the EcoClay partnership will deliver prompt, practical, low-cost emissions reductions at scale – and can build the foundation for true-zero cement."
Research engineers at DTU will develop the controls required for the electrified calcination process and energy storage systems so that it can flexibly respond to fluctuating electricity prices.
Carsten Riisberg Lund, Cement Industry President at FLSmidth, said: "The significance of this partnership cannot be overestimated; ECoClay is accelerating the green transition of cement production – aiming to set a new future standard for the industry."
A report by the European Climate Foundation in 2018 noted clinker replacement was a key option for reducing emissions in a report that outlined how CO2 emissions could be cut by 95% by 2050. Last month, Cemex invested in Carbon Upcycling Technologies, which has developed technology that uses clinker substitutes.