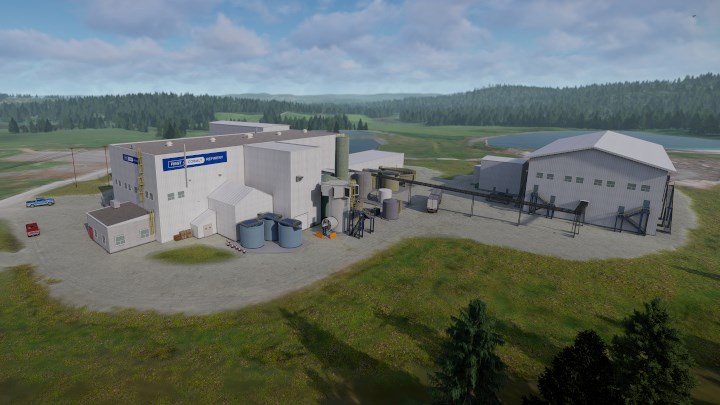 First Cobalt
NORTH American cobalt company First Cobalt has announced a C$2.1m (US$1.6m) work programme as part of a project to repurpose its inactive cobalt refinery to produce about 25,000 t/y of cobalt sulfate, an essential component in electric vehicle (EV) battery manufacture. The facility would be the first in North America to produce cobalt sulfate.
First Cobalt's hydrometallurgical refinery in Toronto, Canada, was permitted in 1996 to operate with a nominal throughput of 12 t/d. It operated intermittently until 2015, producing cobalt carbonate, nickel carbonate, and silver precipitate. A recent feasibility study showed that the refinery could become a viable global competitor in the North American and European EV supply chain.
The work programme, announced on 13 May, is to build on the success of the feasibility study and further improve the project's long-term success and viability. Work includes:
Preparing and submitting permit amendments to expand the existing refinery to the 25,000 t/y design rate
Assessing alternative methods to manage sodium levels in effluent to lower capital and operating costs and further enhance project economics – sodium enters the designed refinery process as a reagent used to control pH
Metallurgical testing to increase cobalt recoveries – testing and modelling in the feasibility study yielded 93.3% recovery but company advisors believe that recoveries greater than 95% could be achieved
Extending economic assessment of ore processing waste storage capacity from 11 years to 17 years
Scoping studies to assess three early commission strategies for the existing refinery as a demonstration plant – the first scenario would see the plant operating at below 12 t/d, and in the second and third it would operate at 12 t/d initially and over time be retrofitted with a 43 t/d hydroxide circuit to operate either separately (receiving different feedstock) or combined
First Cobalt expects the work programme to be complete by 11 August.
The feasibility study for the cobalt sulfate facility estimates initial capital cost of US$56m.
The planned refinery would be North America's only cobalt producer in an EV market that currently depends entirely on foreign supply. According to a report from information provider Benchmark Mineral Intelligence seen by First Cobalt, China accounts for 79% of the world's refined cobalt sulfate production. The potential 25,000 t/y facility in North America would represent 5% of the global refined cobalt market.
In July 2019, First Cobalt and commodity trading and mining company Glencore agreed a partnership framework to recommission First Cobalt's refinery. Subject to certain conditions, the agreement would see First Cobalt treating cobalt feed material for Glencore for an initial term of up to 4.5 years, with Glencore providing up to 100% of the capital required to recommission and expand the facility.