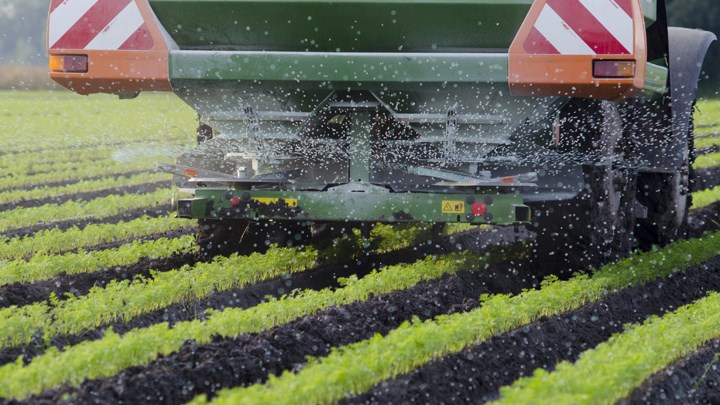 CF FERTILISERS UK (CF) has proposed the permanent closure of the ammonia plant at its Billingham complex, the largest in the UK, as it says production is uneconomic and faced with dwindling demand. The decision follows a halt in operations, announced for similar reasons last August.
CF said it would continue to produce ammonium nitrate fertiliser and nitric acid at the site using imported ammonia, as it has for the last ten months. The manufacturer made the proposal as it expects that producing ammonia at Billingham will not be cost-competitive in the long-term compared to imports, mostly due to projected high natural gas costs in the UK relative to other regions, and the impact of carbon prices. 
It also said that shutdowns of industrial customer operations in recent years have reduced demand for production at Billingham.
The CF Industries subsidiary expects that "ample" global availability of ammonia for import, including from its parent company's North American production network, will enable cost-competitive and efficient production.
The potential closure risks 38 jobs. CF said it would enter into a required collective redundancy consultation process with its recognised union, Unite, and elected employee representatives. It anticipates some of the proposed redundancies could be avoided through redeployment.
Labour MP for Stockton North, Alex Cunningham, whose constituency houses the plant, said he was disappointed with the decision: "Jobs are being sacrificed for short-term cost-effectiveness and it feels like the "temporary closure" last year was a way to soften the blow of a permanent one down the line. I hope employees can be redeployed in the organisation and my office is on hand to work them and Unite where necessary."
Cunningham also blamed the UK government for the decision, which he said resulted from its "abject lack of action and urgency to support energy intensive industries". He said ministers had "stuck their heads in the sand, prevaricated, and passed the buck instead of taking action to address the needs of this industry. Any pretence at an industrial strategy has been abandoned by ministers who simply couldn't care less, and now good local jobs are at risk as a result."
Supply concerns
Ammonia is primarily used for fertiliser production. Tom Bradshaw, deputy president of National Farmers' Union (NFU), a representative body for agriculture and horticulture in England and Wales, said the move was "concerning".
He added: "Availability of fertiliser is a crucial element of domestic food security and relying on importing ammonia from global markets exposes British fertiliser production to possible long-term risks…It's important that the government now look closely at how this shift to a reliance of imported ammonia could impact our domestic food production and highlights the need to maintain access to all nitrogen fertiliser products, including urea."
Ammonia production is also a source of CO2, which is output as a byproduct. The CO2 is used across the food and drinks industry, including for stunning animals before slaughter in the meat sector. While the August 2022 announcement of the Billingham site's temporary closure reawakened worries over CO2 supply, this time around Rebecca Veale, chief policy advisor of UK industry trade body the National Pig Association, said the closure presents "no immediate threat to CO2 supplies".
However, she added that "longer term, it reduces capacity and leaves the industry vulnerable to further closures, for example if multiple plants shut down for maintenance".
Alternative ammonia production
While CF's announcement demonstrates a struggle for fossil-fuel reliant ammonia production amid high gas prices, alternative, green methods are being developed and implemented. Last year, Yara and agricultural cooperative Lantmännen announced an agreement for Yara to produce ammonia using renewable energy that Lantmännen would then market in Sweden. In 2021, researchers at Monash University, Australia, founded a spin-out to commercialise a novel electrochemical method of producing ammonia.