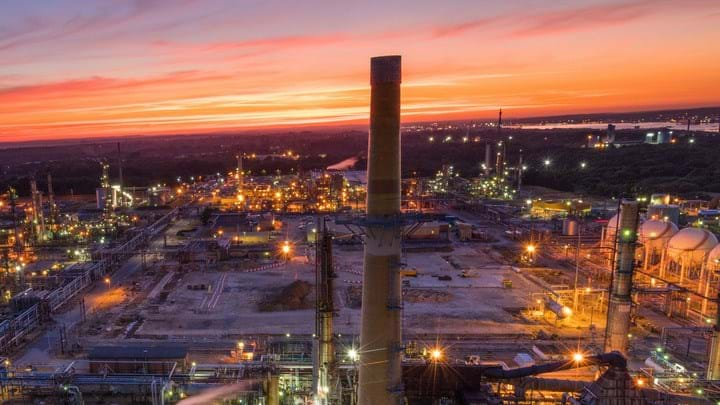 EXXONMOBIL is planning on upgrading its Fawley refinery, in the company's biggest investment in the UK for nearly 30 years.
A spokesperson told The Chemical Engineer that the investment is expected to be more than £500m (US$650m). Fawley, located in Southampton, is the largest refinery in the UK. It processes 270,000 bbl/d of crude oil and provides 20% of the refining capacity in the UK.
The upgrade would include oil processing units, allowing it to produce higher quality diesel, and a new hydrotreater unit, which could be supported by a new hydrogen plant. This will allow the plant to process a wider selection of crude oils – including heavier, sourer barrels – into ultra-low sulphur diesel, which will reduce the need for diesel imports.
Simon Downing, Fawley Refinery manager, said: "If this project is approved, it would be a major investment in the site amounting to hundreds of millions of pounds, and a bold statement of confidence in Fawley and its ability to produce high quality fuels for the UK economy."
A final investment decision is expected in 2019 but work has already begun on clearing the site for the planned expansion. The investment will secure employment for 1,000 people at the site.