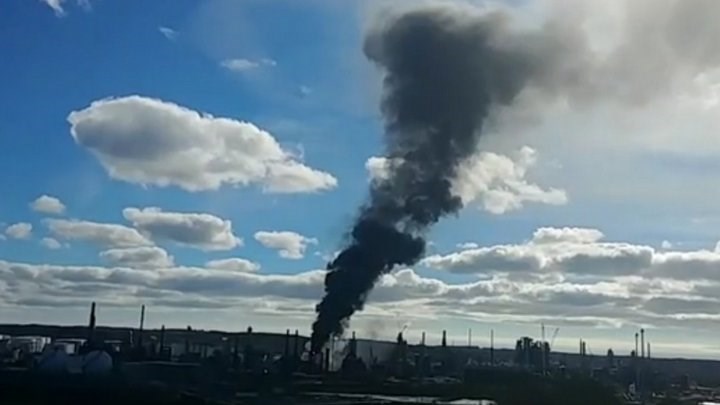 @wadeperry1969
AN explosion has shut down Canada's largest refinery, operated by Irving Oil in Saint Paul, New Brunswick.
The explosion occurred yesterday after a malfunction in the diesel treating unit, Irving Oil's chief refining and supply officer Kevin Scott told reporters at a briefing. He said it was very fortunate that the incident had only caused minor injuries, reports The Canadian Press. At least four people were treated in hospital with non-life-threatening injuries, according to local media reports.
Most of the facility was shut down for maintenance when the blast occurred. Scott said the unit was quickly shut down after the explosion and the fire took several hours to bring under control. Around 3,000 workers, chiefly contractors, were on site working on the turnaround. Photos of the refinery, which is around 5 km from the city centre and surrounded by residential housing, show flames from the unit and a pall of smoke drifting into the air.
Irving Oil has since tweeted that through continuous air monitoring, it has determined that there are no concerns with regards to air quality.
Local residents speaking to the press have described houses being shook by the blast.
There is no indication of how long the refinery will remain shut down. The company will now work with authorities to investigate the incident.
The refinery produces more than 320,000 bbl of product a day including gasoline, diesel and jet fuel. More than half is exported to the Northeast US. Reuters reports that news of the explosion saw gasoline futures climb 2%.