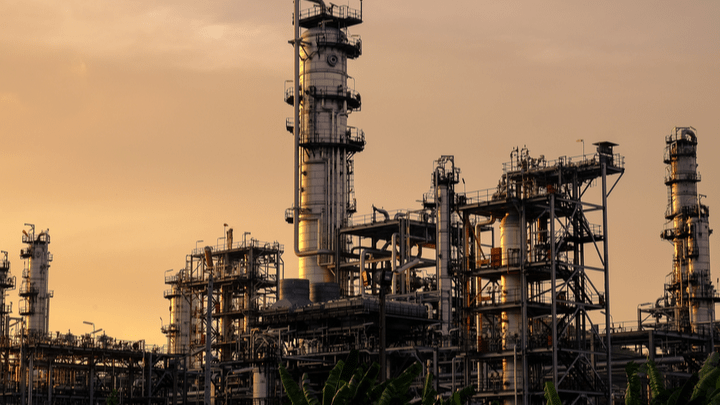 AFRICAN-based energy group Engen has announced that it will be progressing plans to convert its 120,000 bbl/d refinery in Durban, South Africa into a terminal, as the refinery is not commercially viable and considered unsustainable in the long term.
Refinery-to-terminal (RTT) conversion is expected to help safeguard Engen's long-term sustainability and ensure the company is resilient against future market threats and can respond swiftly to new opportunities.
The plan will have the added benefit of allowing Engen to reduce its emissions and carbon footprint, contributing to Engen's environmental commitments and to reducing South Africa's emissions. Engen expects that the move will also strengthen South Africa's long-term fuel supply security and lower road transport emissions, leading to health benefits.
Conversion will also deliver a significant drop in electricity and water consumption, leaving more electricity and water available for underserved households.
Investment in the infrastructure to create a world-class terminal and repurpose the facility will benefit the economy in the KwaZulu-Natal province, including through job creation and skills transfer, supporting South Africa's post-Covid recovery. Benefits are expected over the long term.
According to Yusa Hassan, Engen CEO and Managing Director, the company intends to preserve as many roles as possible. Engen is initiating a re-skilling and retooling programme, as well as evaluating the potential to redeploy some employees within the business. Hassan said that repurposing the plant is expected to develop new business opportunities that should mitigate impact on existing roles. These opportunities could include a training centre, renewable energy initiatives, shared services, and an industrial hub.
Commissioning of the converted facility is expected in Q3 of 2023.
Hassan commented: "Engen is committed to playing a leading role in growing South Africa's future economic prosperity.
"Securing a sustainable Engen business provides the platform for the future development of new investment opportunities in South Africa, whilst the repurposing of the Engen refinery will serve as a catalyst for economic growth in KwaZulu-Natal, support job creation and socio-economic growth, and ensure Engen continues to be a positive contributor to both the provincial and national economies."
Commissioned in 1954, the Durban refinery is one of South Africa's oldest, and is responsible for 17% of the country's fuel production. It ranks as a low capacity, medium complexity facility with limited upgrade potential, while capacity modification is considered unfeasible.
The refinery struggles to compete with newer, mega-sized facilities that are integrated and complex, many of which operate in countries that are the primary suppliers of crude, allowing for ultra-low refining margins. This factor has been exacerbated by the Covid-19 pandemic and resulting supply surplus and depressed demand, leading to further contractions in demand.
Hassan added that the expense of bringing the facility into compliance to meet future CF2 regulations is "unaffordable" and poses an ongoing challenge for long-term sustainability. South Africa's Clean Fuels 2 (CF2) regulations are aimed at achieving cleaner fuels, improving on existing standards by lowering sulfur specifications from less than 500 mg/kg to 10 mg/kg. It is not known when the regulations will be implemented. This follows implementation being postponed from the original target deadline of July 2017.