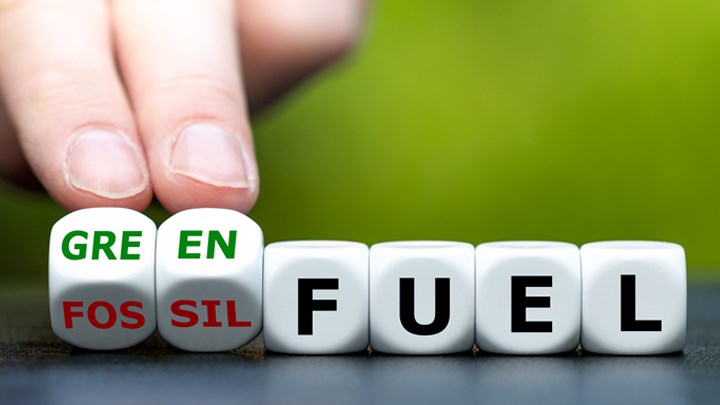 BAY HYDROGEN HUB has received £399,376 (US$487,381) in additional funding from the UK government to support its project to use nuclear-generated hydrogen to decarbonise asphalt and cement production. The EDF-led consortium won support alongside eight other projects awarded in the UK's Industrial Hydrogen Accelerator Programme.
Bay Hydrogen Hub is proposing to build a solid oxide electrolysis cell (SOEC) electrolyser at the Heysham 2 nuclear power station in Lancashire, UK. Small quantities of electricity and steam generated by the nuclear process will be diverted to the electrolyser to create hydrogen. This will then be transported to an asphalt plant in North Wales and used to fuel industrial processes that currently rely on fossil fuels. The asphalt plant belongs to Hanson, a project partner and heavy building materials supplier.
The partners say that at present no facility in the world uses hydrogen as a fuel for asphalt production.
The government previously backed a feasibility study for the project. Combined with funds from the project partners for a total £15m investment, the recent contribution from the government will go towards developing a final design for hydrogen production, distribution, and end-use technology, and to exploring the full costs and delivery plans.
Over the coming months, the partners will develop full designs for the electrolyser, and scope and cost the works that will be required at Heysham 2 to advance the project. Construction and supporting physical works could start at the power station in early 2024.
Rachael Glaving, commercial director at EDF, said: "Our hope is that this project shows industries that are dependent on fossil fuels, as well as the nuclear sector, that by working together we can build a lower carbon future for industry and confirm the UK's place as a global decarbonisation technology leader."
Waste to hydrogen
Also awarded by the UK funding scheme was waste management and resource solutions provider Ash Waste Services, along with consortium partners. They received £175,844 for a project that will use gasification of waste-derived fuel to produce hydrogen to power its industrial plant and equipment.
The group aims to demonstrate efficient and reliable low carbon hydrogen production at MW-scale, that is technically and economically feasible. They also plan to identify and review fuel switching opportunities in the waste management company's industrial processes and equipment, with the goal of switching 50% of its current equipment from diesel or electricity to hydrogen.
Greener paints and coatings
A project involving HiiROC and Jaguar Land Rover was awarded £281,348 to fund research into the technical and commercial feasibility of using thermal plasma electrolysis (TPE) to produce hydrogen and mitigate emissions from industrial painting and coating processes. The processes create waste gases that are safely emitted following thermal oxidation, though this generates CO2.
HiiROC's TPE uses the electrical field in its patented plasma torches to split apart hydrocarbons in waste gas, generating hydrogen and solid carbon black. The hydrogen will be used in "bake" ovens, a key part of the automotive paint curing process, in place of natural gas. Meanwhile, the low carbon form of carbon black could be sold to displace carbon intensive sources and used to make UV-resistant plastics and rubbers, including car tyres.
Backing for the projects comes via Stream 2A of the UK government's £26m Industrial Hydrogen Accelerator Programme, which provides funding for innovative projects that can demonstrate end-to-end industrial fuel switching to hydrogen. In this stream, the government provided £2.95m to nine projects, with up to 400,000 being allocated to each. Other projects awarded included one led by civil engineering company Costain to demonstrate the feasibility of end-to-end fuel switching within Welsh industry (£372,931), and an E.ON-led project working to use hydrogen to decarbonise steel manufacture (£399,952).