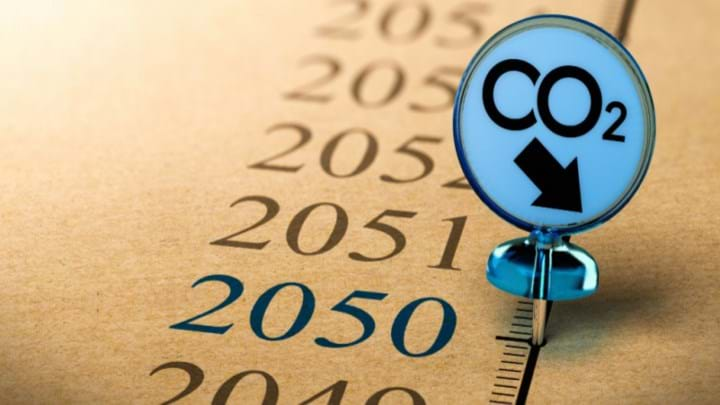 CURTIN University's School of Mines is leading the way in a campaign to decarbonise Western Australia (WA) through integrated mineral carbonation, the Australian Government has announced.  
Developed in collaboration with the Minerals Research Institute of WA and BHP Nickel West, the roadmap, which will be released in 2023, lays out methods to permanently remove CO2 from the atmosphere using a process known as mineral carbonation. 
Mineral carbonation is a naturally-occurring process whereby CO2 dissolved in rainwater forms a weak carbonic acid that slowly weathers a rock. The carbon then combines with elements released from the rock by the weathering process to form new insoluble carbonate minerals.  
The reactions can take place either below or above ground and a number of different starting materials, such as Mg-silicate minerals and Ca- or Fe- rich silicates can be used. 
Usually however, chemical weathering takes thousands or millions of years depending on the rock type, so to make CO2 sequestration via mineral carbonation a viable process, it needs to be sped up. 
As the surface area of the reactants affects reaction kinetics, some companies emulate the weathering process by bubbling CO2 through industrial waste such as mine tailings and steel slag instead of using rock. 
One of the downsides of this method, is that grinding or crushing the industrial waste to make a larger surface area is energy intensive.  
Curtin, which is teaming up with BHP to use nickel tailings to facilitate the mineral carbonation, says it is working on ways to improve the process so that there is no additional negative hit to the carbon budget. 
"Mineral carbonation is primarily dependent on surface area, and the access of CO2 to the reactive mineral surfaces," said Michael Hitch, at Curtin's WA School of Mines. "My research has been focused on the particle surface/gas interface and how we can optimise the CO2 sticking into the cracks and crevices. If we can make it more effective, the entire process is more effective." 
Mineral carbonation therefore offers an attractive route to CO2 utilisation because not only is it a safe and permanent way to store CO2, but the end products are naturally-occurring stable solids such as silica, magnesium carbonate, and calcium carbonate that can then be used in other industries like construction. 
"Western Australia has both the natural endowment of minerals and a sophisticated mining sector to rapidly advance mineral carbonation technologies and create significant strategic economic benefit," said Mines and Petroleum Minister Bill Johnston. "Mineral carbonation has the potential to remove and permanently store carbon dioxide at the gigatonne scale to quickly transition Western Australia to a low carbon economy."