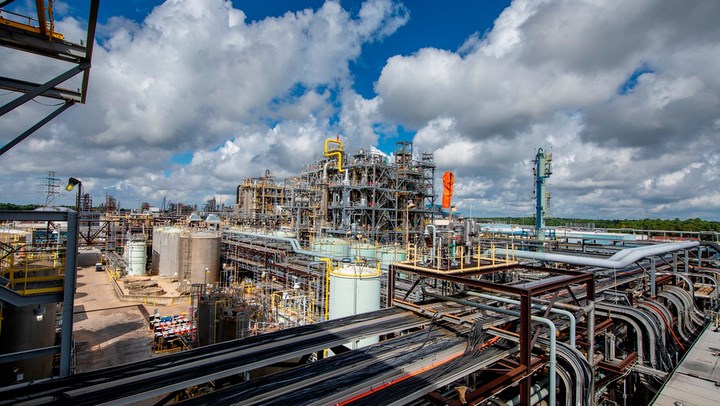 Covestro
COVESTRO, a leading supplier of high-tech polymer materials, is to invest €1.5bn (US$1.73bn) to build a world-scale, 500,000 t/y methylene diphenyl diisocyanate (MDI) plant. The plant will be built in Baytown, US.
MDI is mostly used in the production of rigid polyurethane foams. These foams are excellent insulators and are used, for example, in buildings and refrigerators. The MDI market is currently highly attractive and has long-term growth prospects. The new plant is being built – at an existing Baytown site – to accompany industry growth and help satisfy growing demand.
Mark Steilemann, Covestro CEO said: "Demand for innovative MDI materials will continue to grow for the foreseeable future and likewise promises attractive capacity utilisation rates."
Even with the closing of an older, less-efficient MDI facility, the new build will take Covestro's MDI production in the North American Free Trade Agreement region up to 740,000 t/y by 2024. The 500,000 t/y plant is the largest investment in the company's history and is part of up to €1.2bn/y that the company plans to invest for the next three years.
Covestro is also increasing its MDI production capacity in other regions, for example in the Europe, Middle East and Africa region,  up to 820,000 t/y by 2022; and in the Asia-Pacific region up to 670,000 t/y by 2021.
Even with the increasing capacity of the MDI industry, supply is insufficient to meet demand. In the long-term, global demand is expected to grow such that one additional world-scale plant will be needed per year.
Thomas Toepfer, Covestro CFO, said: "Even with all capacity increase announcements considered, the projected industry supply is not sufficient to fully balance the expected demand growth. We are therefore confident that we will reach high utilisation rates of our new capacities soon after the start-up, making the investment highly efficient."