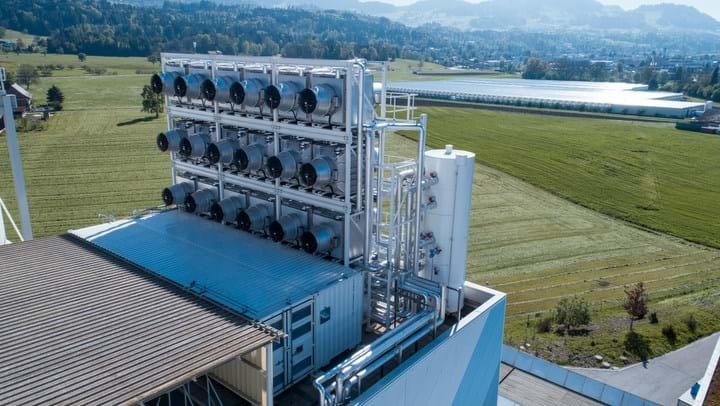 Climeworks / Julia Dunlop
CLIMEWORKS has raised CHF30.5m (US$30.8m) to further industrialise its technology which directly removes CO2 from the air.
The Swiss-based firm has already constructed nine direct air capture (DAC) plants in six countries and has partnered with different industries to provide the captured CO2 as a feedstock. Its first commercial DAC plant opened in in Switzerland last year which pipes CO2 to nearby commercial greenhouses to boost the growth of salad crops. Climeworks also opened a plant in Iceland which was the world's first DAC plant to use permanent underground storage of CO2. The captured CO2 is injected into basalt rock formations to form sold carbonate minerals.
The funds raised will be used to further industrialise the company's DAC technology, prepare for mass production, and expand to other markets. It will also help the company reach its goal of capturing 1% of global CO2 emissions by 2025.
Jan Wurzbacher, co-founder and co-CEO of Climeworks, said: "Our direct air capture plants serve markets ranging from food, beverage and agriculture, through renewable fuels and materials to carbon dioxide removal. In the latter, companies and individuals can reverse their unavoidable emissions via Climeworks."
The modular design can be adapted to any size plant and can include additional equipment, for example to purify CO2 to meet food and drink industry standards. As the plant captures CO2 directly from the air, as opposed to flue gases, they can be located independently of emission sources.
Climeworks has now raised CHF30.5m in equity funding from a group of existing and new private investors, as well as the Zurich Cantonal Bank. This brings total investments in Climeworks to more than CHF50m.