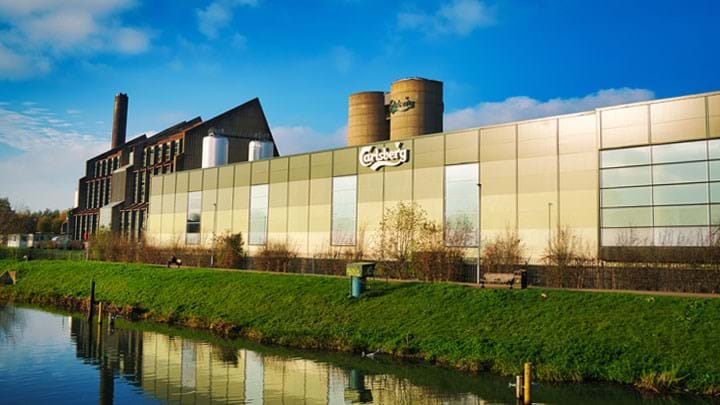 Wirestock Creators / Shutterstock.com
CARLSBERG has been fined £3m (US$3.6m) after one contractor died and another was seriously injured in an ammonia leak at its Northampton brewery in the UK in 2016. The Health & Safety Executive (HSE) says industry guidance on safe isolation must be followed.
An investigation by HSE found that Carlsberg hadn't put proper isolation controls in place to prevent exposure to ammonia before work started to remove a compressor from a refrigeration system. David Chandler, 45 died in the leak and David Beak, now 57 was seriously injured. Both worked for subcontractor Speedrite NE. Twenty people needed hospital checks after showing symptoms of ammonia exposure and it was several days before the leak was contained and gas levels dropped to a safe level.
Carlsberg has pleaded guilty to charges under Section 2(1) and Section 3(1) of the Health and Safety at Work Act 1974, and Regulation 3(1) of the Management of Health and Safety at Work Regulations 1999. It was fined £3m with costs of £90,000.
Mr Chandler's family said they will never fully accept his death in such tragic but preventable circumstances.
"We are pleased that improvements have been made at Carlsberg's site in Northampton which will hopefully ensure no other families suffer the anguish we have endured," the family said in a statement.
HSE Principal Inspector Samantha Wells said: "Industry guidance on safe isolation of plant should have been followed. This would have ensured that a higher level of isolation was in place, for prevention of exposure to this highly toxic and flammable substance.
"Both the client, Carlsberg, and the Principal Contractor [Crowley Carbon UK] should have worked together to ensure that the risk was adequately managed. Not only Carlsberg had a duty here. There was also a very clear duty on the Principal Contractor. This underlines the dangers of not following industry guidance when working with toxic and flammable substances – HSE will take action against all who fail to ensure the safety of employees and others who may be exposed to danger.
"Projects involving multiple contractors require effective management arrangements, so it's clear who is responsible for every part of the work and that safety checks are carried out before allowing work to start."
The HSE says that further guidance on the safe isolation of plant and equipment is in the document HSG253.
Paul Davies, CEO, Carlsberg Supply Company UK said the company deeply regrets the incident.
"We strive to attain and maintain the highest standards of health and safety management for our employees. Through our guilty plea to the charges and much earlier acceptance of responsibility, we recognise that on this occasion we did not meet these high standards."
Asked for what actions have been taken to prevent repeat accidents, a Carlsberg spokesperson said the company is unable to go into further specific details on the remedial measures taken.