CAMPBELL Soup has agreed to buy pretzel and chip manufacturer Snyder's-Lance for US$4.87bn as it seeks to expand its snack business.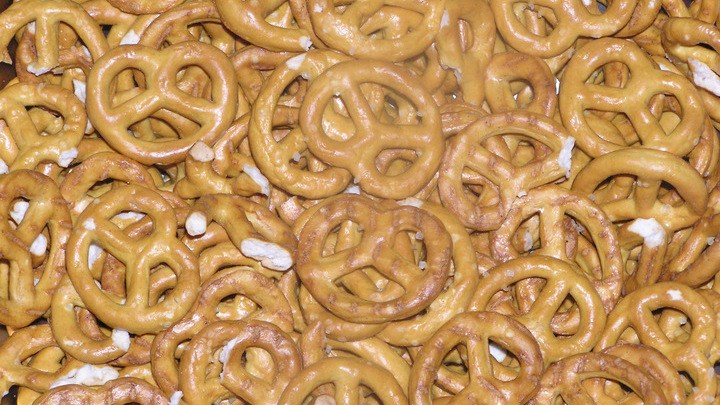 Wikimedia Commons
Snyder's-Lance, based in North Carolina, US, makes brands including Snyder's of Hanover, Kettle Brand, Kettle Chips, and Snack Factory Pretzel Crisps. It will join the global biscuits and snacks division of Campbell that makes Pepperidge Farm bakery goods, Tim Tam biscuits, and Goldfish crackers.
The offer of US$50/share represents a 27% premium over Snyder's value last Wednesday, before rumours of a deal began to circulate.
Denise Morrison, Campbell's president and CEO said the acquisition will help the company to diversify its portfolio into snacks.
Snyder's-Lance reported US$2.2bn net sales in the year prior to October 2017, and the US snacking market has an estimated worth of US$89bn. Campbell's snacks had sales of US$2.5bn in 2017, and it estimates that with Snyder's products, the division will increase from 31% to 46% of Campbell's total annual sales.
Snyder's-Lance has approximately 6,000 employees and operates 13 manufacturing centres throughout the US and UK.