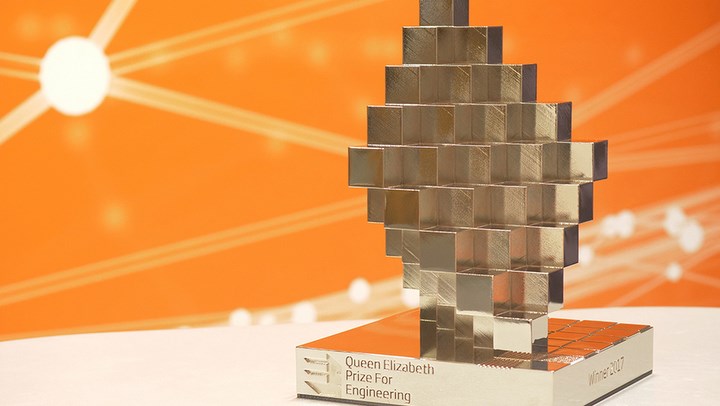 Queen Elizabeth Prize for Engineering Foundation
A competition has been launched for young designers and engineers to design the trophy for the Queen Elizabeth Prize for Engineering.
The QEPrize was launched in 2011 and is awarded every two years. It celebrates engineering as a discipline and awards £1m (US$1.32m) to a team of engineers who have made an impact on humanity through their work. The Create the Trophy competition runs alongside the main prize, giving prospective engineers the opportunity to use the latest 3D software to design the prestigious trophy.
The 2016 Create the Trophy competition was won by 15-year-old student Samuel Bentley, who took his inspiration for the trophy from Snowdon, the highest peak in Wales.
"The Queen Elizabeth Prize for Engineering stands for global excellence in engineering. It seeks to inspire new generations of engineers to innovate for the benefit of humanity," said Lord Browne of Madingley, chairman of the QEPrize Foundation. "Engineering is about creativity, ingenuity, and human impact. The Create the Trophy competition enables some of the world's best young minds to test their skills with the latest in 3D design technology, and to create something which represents the decisive role that engineering plays in society."
"I look forward to seeing the breadth of innovative designs that portray engineering's integral role in society," said Ian Blatchford, director of the Science Museum and chairman of the Create the Trophy judging panel.
Participants must be aged between 14–24 and use the QEPrize3D app that hosts a catalogue of shapes and materials. Entries will remain open until midnight on 2 December, and the winner will be announced along with the QEPrize winner on 12 February. Further information on the Create the Trophy competition can be found here.