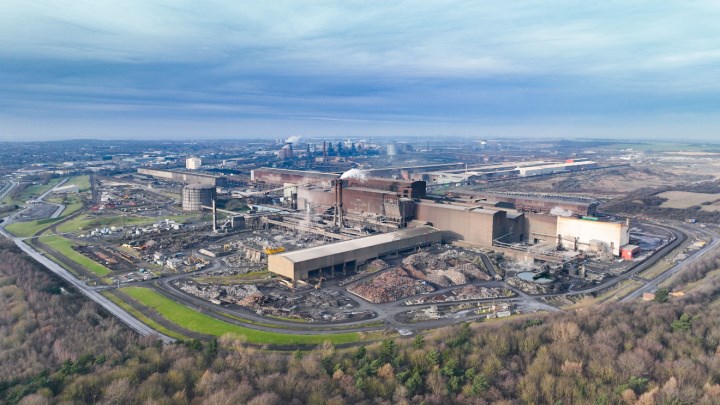 BRITISH Steel has said it is closing the coking ovens at its Scunthorpe works, threatening 260 jobs amid concerns over an "unprecedented" rise in energy costs and demand for sustainability. The closure means British Steel would import the coke it needs instead. 
According to the company's owner, China's Jingye Group, the firm paid around £190m (US$227.6m) last year in carbon-offsetting costs and higher energy bills. "We have taken action to reduce costs within our control; however, steelmaking in the UK remains uncompetitive when compared to other international steelmakers," said British Steel CEO Xifeng Han.  
Closing the coke ovens, which are reaching the end of their operational life, would also bring environmental benefits including reductions in emissions to air and water in line with its low-carbon roadmap, said British Steel – an initiative that aims to significantly reduce CO2 intensity by 2030 and deliver net-zero steel by 2050.  
The Jingye Group became British Steel's third owner in four years when it bought the firm out of insolvency in 2020. A promise of £1.2bn (US$1.45bn) in spending was made by the group, and so far around £330m has been invested in capital projects. Han said that a number of projects are currently ongoing including the installations of a £54m billet caster and a £26m mast service centre, both of which are scheduled to come online this year. A near £50m upgrade to its wire rod mill continues and is set to be completed next year. An additional £65.6m is earmarked for various projects to upgrade existing operations. 
News of the closure comes as ministers consider a multimillion-pound rescue package for UK steel companies. Despite offering £300m in support to British Steel, the deal suggested by the UK government has so far been rejected on the basis it comes with too many strings attached, including that the company guarantees jobs for 10 years. 
The funding was also dismissed as being an inadequate sum to help with the estimated £2bn cost of transitioning from blast furnaces to electric arc furnaces, which could use zero-emissions electricity.  
Government is reportedly considering a similar cash injection into Tata Steel UK to help it decarbonise and save jobs. 
Although the exact timing was unclear, the Scunthorpe coke ovens' closure could take place by the end of this year. Han said the group was disappointed at having to make such proposals, "but are confident they will support a successful transformation." 
Workers' union Unite has vowed to fight to defend every job under threat at British Steel's Scunthorpe plant, adding that the workforce is being failed by "a greedy employer" and "its failure to make good on its commitment to make major investments in the plant". The union also lambasted the government for its "inability to produce a coherent industrial strategy to protect the UK's steel making capability." 
Chris McDonald, CEO of the Teesside-based Materials Processing Institute, the UK's innovation centre for steel and metals, raised concerns regarding the wider affects the closure will have.  
 He said: "The closure of the Scunthorpe coking ovens is irreversible and will impact the national economy, as it produces such products as rails, beams and wire rod that are vital in supporting UK infrastructure and manufacturing."